SURE are committed to offering the best possible surveillance and security products to our customers. With a strong link to transport companies we can supply the best solution for any security CCTV related project.

Sadly more vehicles than ever are being stolen or vandalised and having the added security measures on your vehicle could protect it from theft along with monitoring driver behaviour when they are behind the wheel of a company vehicle.
OUR PRODUCTS
By listening and responding to market requirements, SURE has earned its reputation for selling, developing and providing the right product at the right price. By combining its own design electronic and engineering resources with that of selected suppliers and key manufacturers across the world, SURE strives to keep at the forefront of technological know-how and introduce innovation across its product range
DIGITAL VIDEO RECORDERS
A digital video recorder (DVR) is an electronic device that will record video and audio in a digital format. These digital formats can include SD cards, hard drives, USB or SSD. These devices have channels ranging from 4 - 16 outputs which will directly hard wire to the cameras that are being used to capture the video. When building CCTV into your vehicle you will need a DVR, a camera and the cabling. Then you have optional additions including WiFi, GPS, 3G/4G, software and many others. Request a quote if you need any further information.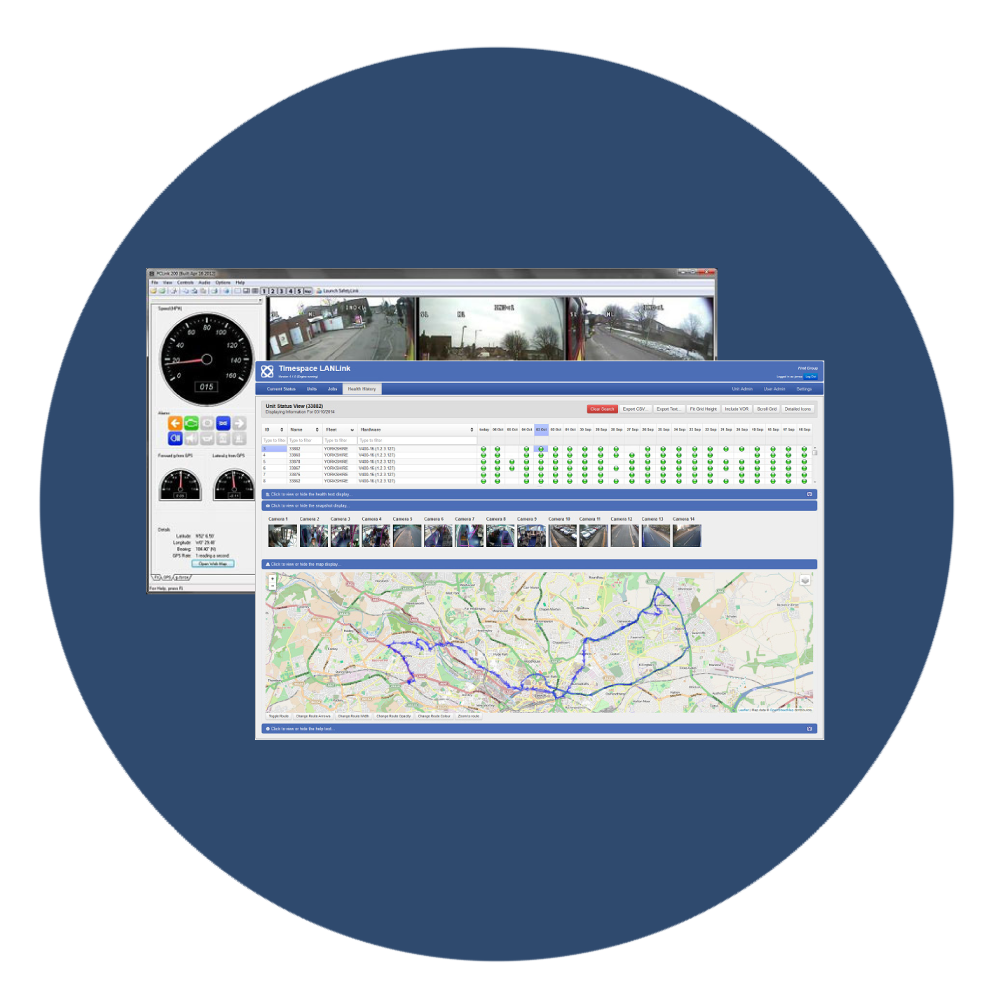 SURE MDVR RANGE
The SURE MDVR range allows you to manage up to 9 cameras and comes with optional features such as remote access to the cameras via mobile devices, tracking and full playback of all camera channels. With both a hard drive and SD card version, we can provide a DVR to fit any space and serve multiple purposes.
Simply plug the cameras into the video inputs located on the back of the digital video recorder and away you go. 

We have simple CCTV kits available for those who are wanting to set up CCTV in their van, taxi or emergency vehicle which can be found here. 
TIMESPACE DVR RANGE
The Timespace DVRs provide users with an innovative solution for vehicle CCTV, the culmination of many years' experience in developing reliable, high performance and cost-effective vehicle CCTV digital recorders for use on public transport.
Recordings are made on a removable hard disk cartridge inserted in the DVR. Optionally recordings can be written to a removable SD card.
The recordings can be accessed by connecting the cartridge to a PC using the Timespace USB interface kit or cartridge station. Timespace PCLink application is a proprietary reading and archiving software package used to review the recordings.
The X301 Reviewer is used to program the menu settings on the V400, check camera views and list the recorded files on the installed Hard Disk Cartridge.
CCTV CAMERAS
SURE Transport offer a wide range of CCTV camera to suit any vehicle. We supply emergency services, taxis, vans, coaches and buses primarily however our CCTV cameras can be installed into cars too if you are looking for an easy to install option. Each camera will work with a different DVR so it is important to identify the right camera for the video recorder. 
All of our AHD cameras will work with the MDVR range we supply and the analogue cameras will work with the Timespace DVR range. AHD or Analog High Definition provides HD video recording meaning the picture quality is far superior. The standard analogue option however works better for smaller video files and allows a higher quantity of cameras to operate simultaneously without issues in patchy footage.