SURE Cloud
System Solutions

We can install and commission depot WiFi systems to automatically report on CCTV health on a daily basis to minimise risk/exposure of failed systems. SURE can provide a hosted managed service so that no depot infrastructure is required. We can manage the CCTV health and send engineers to site when needed.
PCLink
PCLink Suite consists of applications that allow Playback, Live View, Configuration and Download/export of recorded files from all Timespace digital video recorders (DVRs).
PCLink200 is a Windows based application that allows .xba files to be viewed on a PC. XBA files are created by Timespace DVRs on either an internal storage device or a removable disk cartridge. For X & V series DVRs the cartridge can be connected to the PC via a USB cable to access the files. For K series DVRs the DVR itself is connected to a PC via USB.
Playback options for video and audio include play, forward-wind, rewind, jog control, jump to markers, time line jumping and stop.
Video can be exported from Timespace XBA format to various standard video file formats (MP4, MKV, MPG and AVI). Camera images can be saved as still pictures to the Windows clipboard or saved directly to a JPG/BMP file.
PCLink's integrated mapping displays the location and real-time movement of a Timespace DVR when using a GPS aerial (added separately to a Timespace DVR).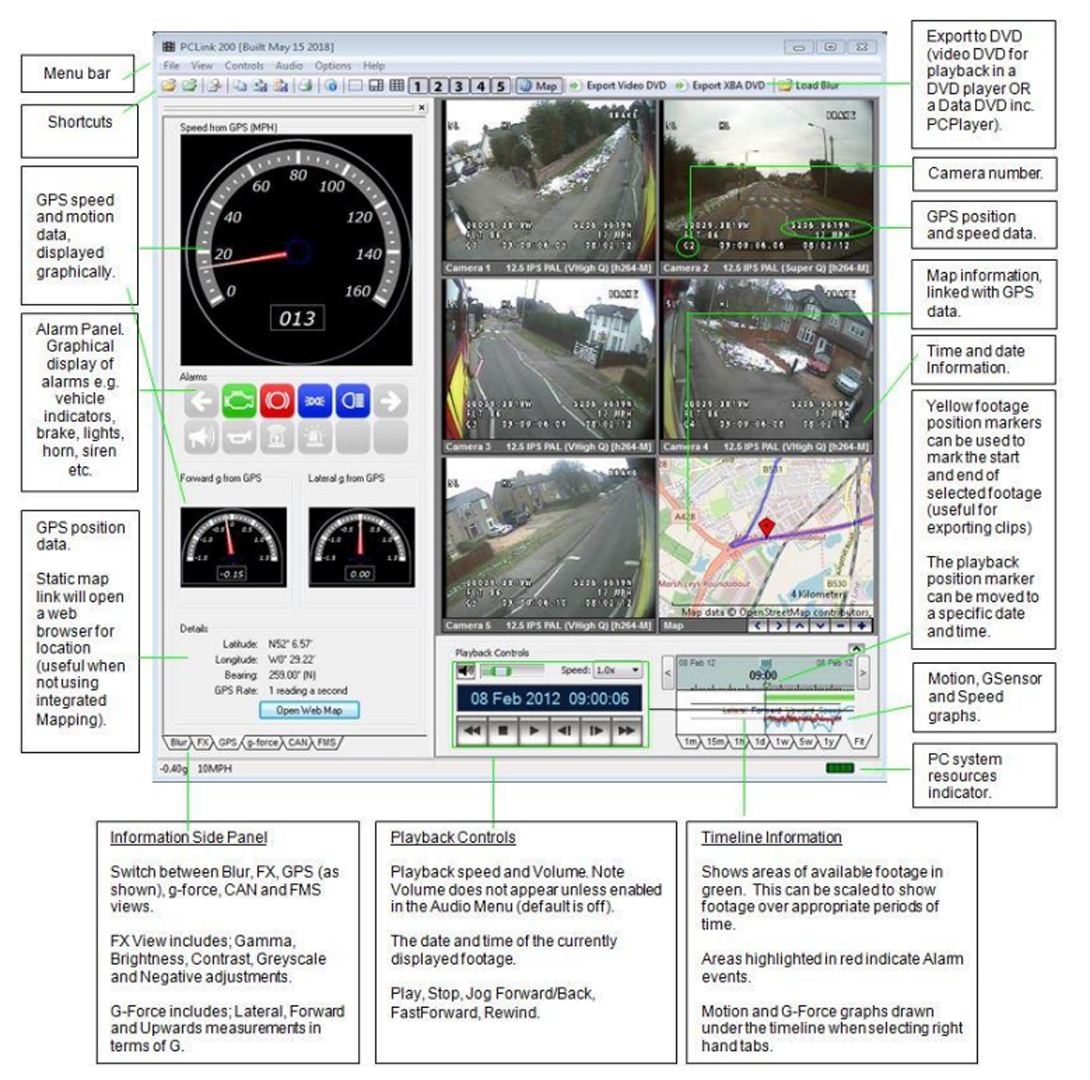 LANLink
Timespace LANLink provides automatic downloads and health reporting for Timespace Digital Video Recorders (DVRs) (X200, X300, V400 & V500) using WiFi or mobile network connections.
LANLink is presented as a series of web pages viewed from any browser-capable device. Using simple LED icons and easy to navigate pages, LANLink allows operators to see the health of their entire fleet of DVRs.
Health History 
Daily Camera Images
Daily Route Information
Downloads
CAN Data