Last year SURE24, the Nottingham-based tech company inked a deal with Go-Ahead, one of the UK's leading public transport providers, to provide onboard CCTV support services for all 5,000 of its UK buses.
Who are Go-Ahead?
Go-Ahead is responsible for more than a billion journeys each year through both bus and rail services. The Go-Ahead Group are one of the UK's leading public transport providers and with over 60% of all journeys on public transport being through buses, Go-Ahead are committed to providing affordable and reliable travel.
Key statistics
60% of UK public transport journeys are by bus
30% of all train journeys are through Go-Ahead
2m passenger journeys are made on Go-Ahead bus services every day
1bn passenger journeys every year on Go-Ahead services
The largest operator of bus services in London
Go-Ahead is responsible for over 30% of all train journeys in the UK
Employs over 28,000 people 
Waterloo has the largest electric bus garage in the UK
16 garages in London with 2,169 buses in operation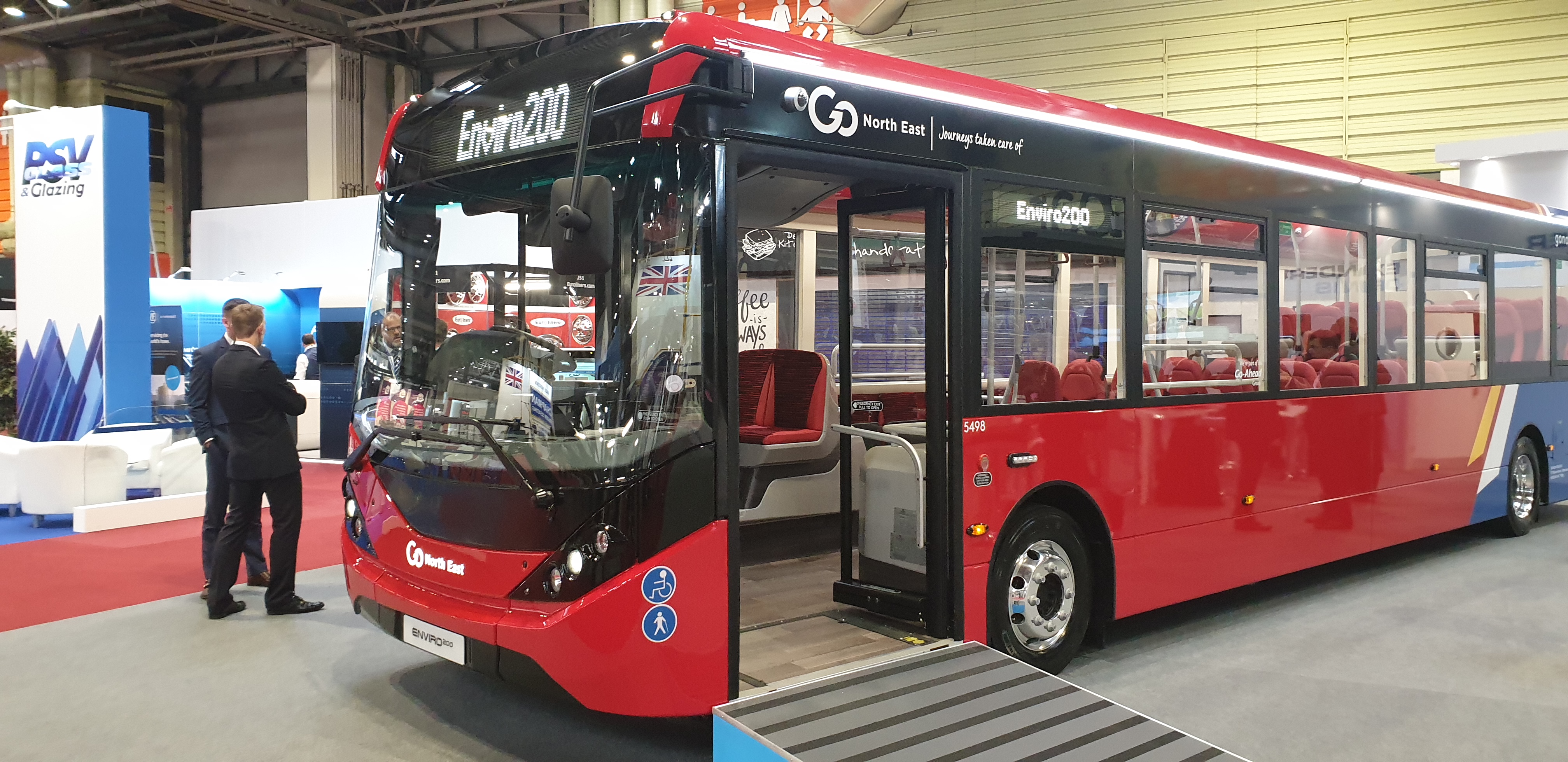 SURE Transport is currently working with Go-Ahead to provide CCTV to all 5,000 of its UK buses which includes new builds, retrofitting and servicing. Go-Ahead group have many depots across the UK with:
Brighton & Hove
East Yorkshire
London
East Anglia
North East
North West
South Coast
Oxford
Plymouth
The Job
Winning the contract means we're handling all the:
New installations
Upgrades
Replacements of existing systems
Ongoing maintenance
The contract also covers the maintenance of CCTV systems which includes WiFi routers for reporting and downloading, we have already made a huge impact by introducing our latest Live View technology, hosted by SURE Cloud.
SURE's in-house software development team has created Helpdesk, a platform that helps with managing the service and repair of vehicles within a multitude of fleets. 
What is Helpdesk?
Helpdesk fully integrates with Arepo Tracerit, Go-Ahead's current depot operations management software, allowing SURE to automatically capture fleet repair jobs from this third-party system and assign engineers accordingly.
The multi-million pound CCTV agreement will run for three years. Thereafter there is the potential to extend it for a further year, and a further year after that.
What is SURE Enterprise?
Developed internally, SURE Enterprise is an accumulation of years of expert industry knowledge that will be invaluable to operators when delivering CCTV footage quickly to the people who need it, says the company.
The implementation of SURE Enterprise will:
Monitor an entire fleet of vehicles
Bring multiple depot systems together into one centralised management system
Consolidate the health of your bus CCTV systems
Reduce manpower thus reducing outgoings such as wages or facility costs
Deliver CCTV quickly to those depots in need
Integrates with SURE Helpdesk to allocate engineers to urgent jobs
Capture snapshots and footage from any date range
Encrypted access
Video download, playback and cloud storage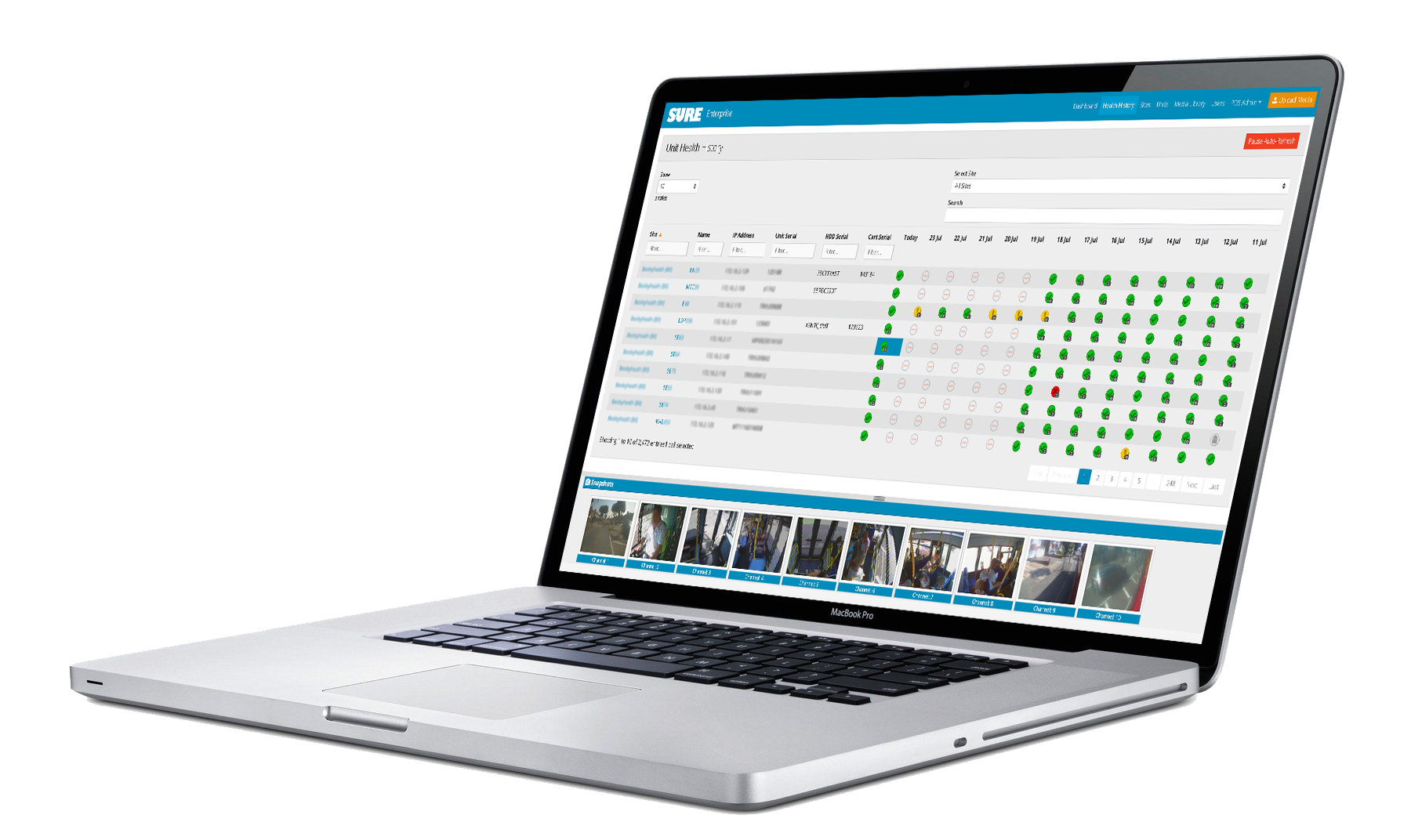 It is not solely the bus company that may need to see CCTV footage. The police and insurance claims handlers will want to view it retrospectively too if an incident has occurred.
Encrypted access is granted to the relevant party to quickly download video evidence from the cloud, or instantly playback without the need to download