Scotland based bus giant, Lothian Buses, is someone we have worked with for a few years now and continue to supply CCTV for their fleets of buses. Lothian Buses prides itself on being reliable with 794 buses operating across the region (Lothian).
More about Lothian Buses
Lothian buses are owned by:
The City of Edinburgh
East Lothian council
Mid Lothian council
West Lothian council
They are the UK's largest municipal bus company with over 2500 employees, 120,000,000 customers annually and over 790 buses. Lothian Buses currently employs 1,700 drivers many of which are from Edinburgh and the Lothians meaning they have grown to become an integral part of the community and one of the region's largest employers. 
Lothian Buses provides easy access vehicles which are among the most modern and environmentally friendly in the UK which includes the city's first zero-emission electric buses. Lothian Buses invests a lot of money into technology and this is where SURE Transport steps in with our CCTV offering.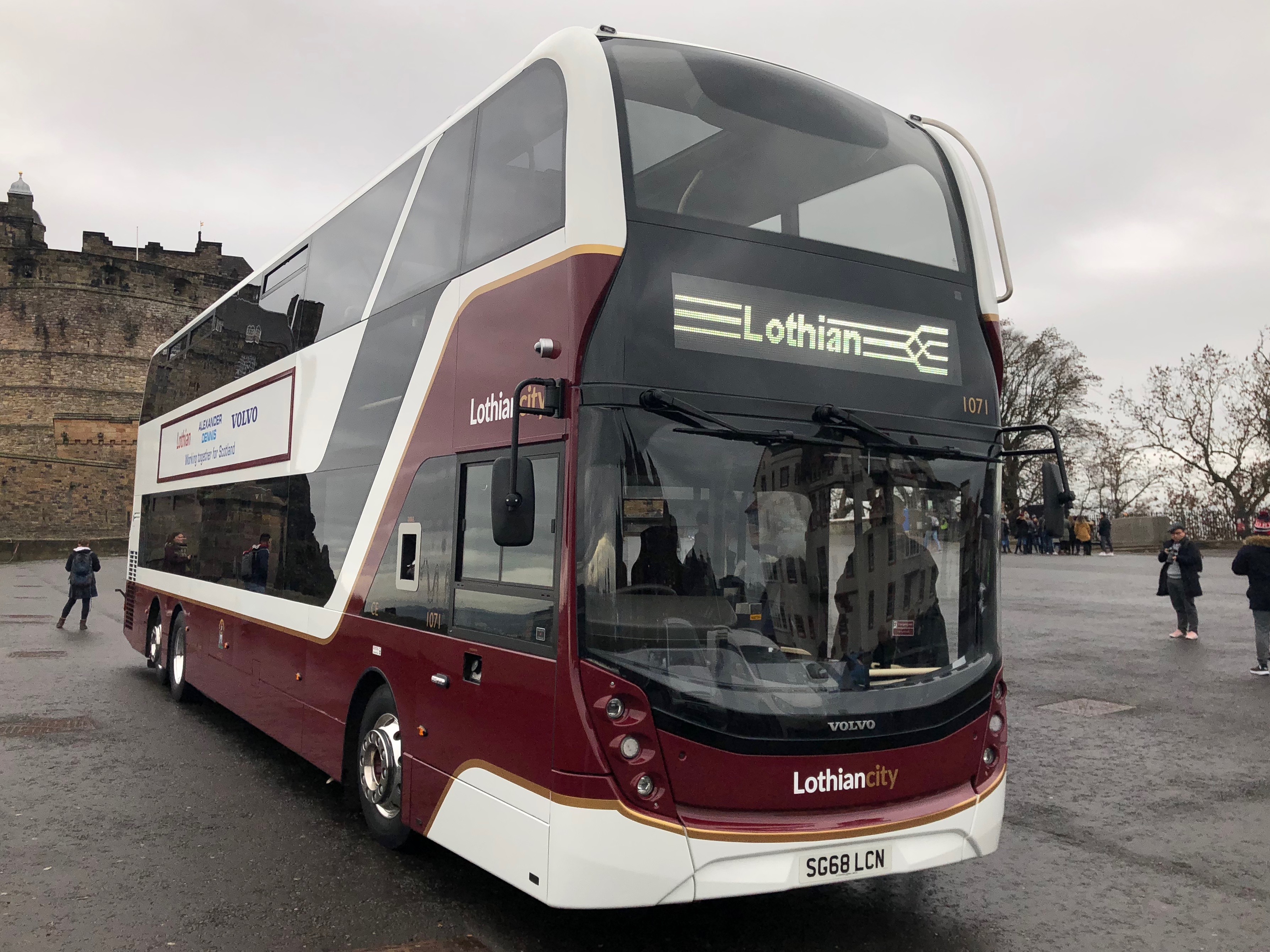 What SURE Transport supply
When supplying the Lothian Bus fleet, we provide the following:
Timespace V400/V500 Digital Video Recorder
Hik Vision 4MP IP cameras
D056C650-DPES Micro-Dome Stortech Cameras with Base Plates
GPS Receiver 
V400 Microphone
Cab Viewer
Lothian Buses invest in technology for their fleet to ensure their vehicles are the best in the region if not the UK. They opt for up to 18 camera systems on their buses to ensure passenger and driver safety when in operation.