CCTV for Small Vehicles
Smaller vehicles require different styles of CCTV and also require a smaller number of CCTV cameras. The MDVR range offers up to 9 channels with one being IP and the others being AHD.

The HD channels are 720p so work well with the cab and dome cameras we have listed below. A vehicle similar to a taxi or car would only require 4 cameras with one being driver facing for those wanting to capture the driver's actions during operational hours.
We would also recommend that when running a fleet of taxis that you use our SURE Enterprise system that allows you to manage the health of your vehicles and consolidate all that data into one easy to use platform.
We cater our equipment to transport industries, police, emergency services, business owners and general public. If you wish to contact us for more information then simply call: +44 (0)1949 836990
CCTV Kits for Smaller Vehicles (Taking the Stress Out)
SURE supply vehicle kits prepared and delivered to the specific requirements of the customer, ready to be fitted on the production line. SURE hold stock of all equipment for overnight delivery or work to order schedules.
SURE has nationwide engineering resource for new build, retrofit and service work. We work with various companies and auto electricians in the UK and are happy to work with our client's preferred engineers.
"In April, Nottinghamshire based SURE Transport delivered an all in one CCTV kit. Having worked with many Tier 1 and 2 operators over the past few years, SURE Transport now offers a kit which is available to the public and relieves all of the stress involved in purchasing CCTV equipment. At affordable prices, SURE Transport now offers a 2 camera and a 4 camera kit which includes DVR, cameras, hard drives, SD cards and extension cables." (source)
ST815-720p Super Miniature Cab Camera (AHD)
| | |
| --- | --- |
| | |
| | |
| | |
| | |
| | More than 48 dB, (AGC Off) |
| | |
| | |
| Electronic Shutter Setting | |
| | |
| | AUTO/ 1/50(1/60)-1/100,000sec |
| | 1 Vp-p, 75Ocomposite 4 ways Din jack x1 |
| | |
| | 2.3mm Standard Fixed Lens |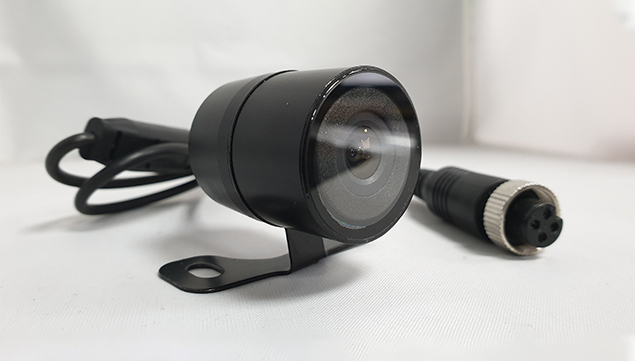 ST815-720P
○ Power consumption 70mA
○ Power Supply 12V DC ±10%
○ Dimensions (ø X H) 24.4x36mm
○ Net Weight 96g
○ Weatherproof IP67
Small Vehicle DVRs
The SURE MDVR range is perfect for vehicles that require 9 or fewer HD cameras
Software and Regulations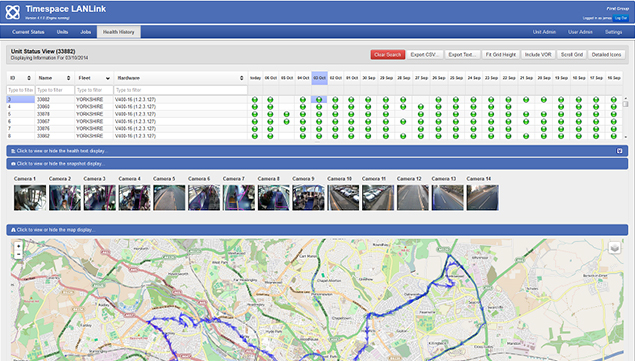 Timespace LANLink
○ Tracking and route info
○ Download video footage
○ CAN data (schedule repairs)
○ In-browser playback
○ CCTV LED health monitoring
○ Camera images
Find out more >>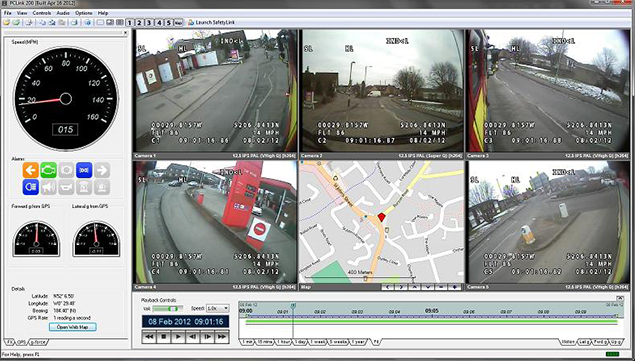 Timespace PCLink
○ Timeline playback / review
○ Object blurring tool
○ All cameras on one screen
○ Watermarked images
○ Driving analysis - G Sensor
○ Rapid analysis of footage
Find out more >>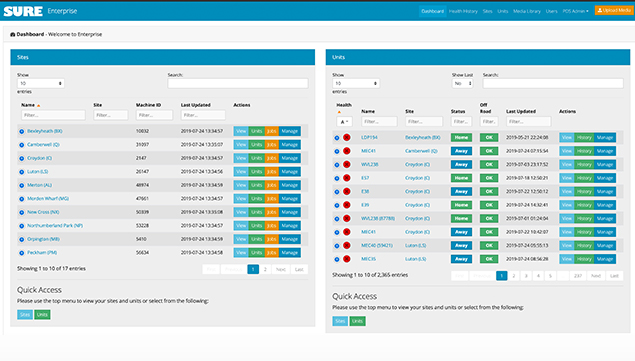 SURE Enterprise
○ Monitor entire fleet
○ Depot management
○ Consolidate health of buses
○ Deliver footage quickly
○ Allocate jobs to engineers
○ Video download/playback
Find out more >>