Integrated Vehicle
CCTV Solutions
SURE Transport supply CCTV vehicle kits for bus and van fleets that are delivered to the specific requirements of the vehicle manufacturer. We can supply and Fit CCTV to any vehicle including vans, buses, coaches, CCTV police vans and even emergency service vehicles.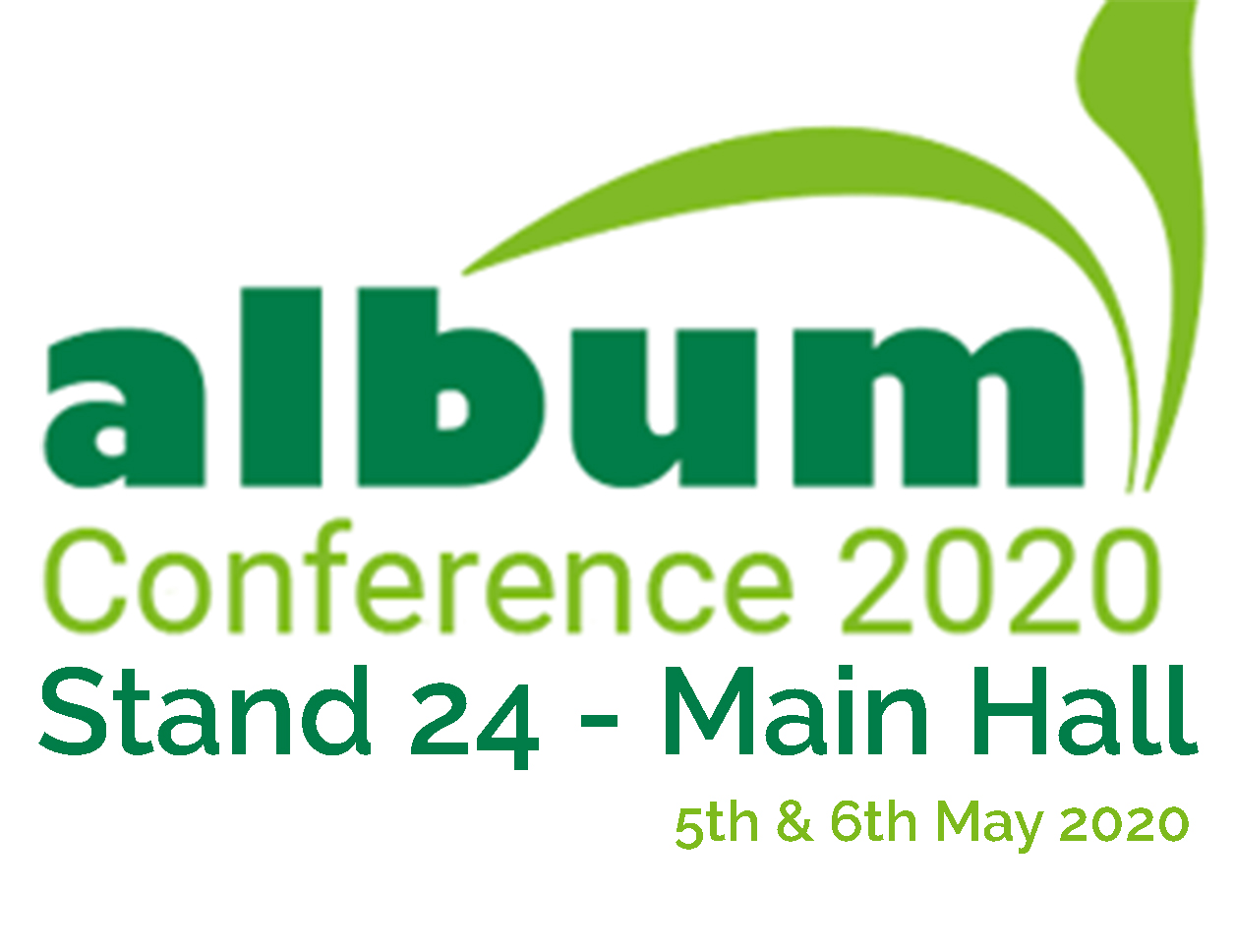 Manage, Create and Allocate Jobs
SURE Helpdesk provides expert support when you need it. You can manage, create and allocate jobs to engineers through the SURE Helpdesk platform. When a job is being carried out by an engineer, the engineer is able to log time taken on a job, components used and any issues they encountered in the notes.
Maintain Healthy Stock Levels
When components are used on a job, this can automatically adjust stock levels to ensure van stock is maintained and resource planning can then order new parts when needed to avoid stock sitting on shelves.
Reports can then be pulled through the system and will integrate with 3rd party APIs for example Arepo, Tracerit.
Training, Support and Guidance
After-sales support and training come as standard. SURE Transport provide training for on vehicle equipment as well as back office software.
Your team can manage video footage, monitor the health of systems and call out engineers as required.
SURE Enterprise
Monitor an entire fleet of vehicles
Bring multiple depot systems together into one centralised management system
Consolidate the health of your bus CCTV systems
Reduce manpower thus reducing outgoings such as wages or facility costs
Deliver CCTV quickly to those depots in need
Integrates with SURE Helpdesk to allocate engineers to urgent jobs
Capture snapshots and footage from any date range
Encrypted access
Video download, playback and cloud storage
CLICK TO SEE MORE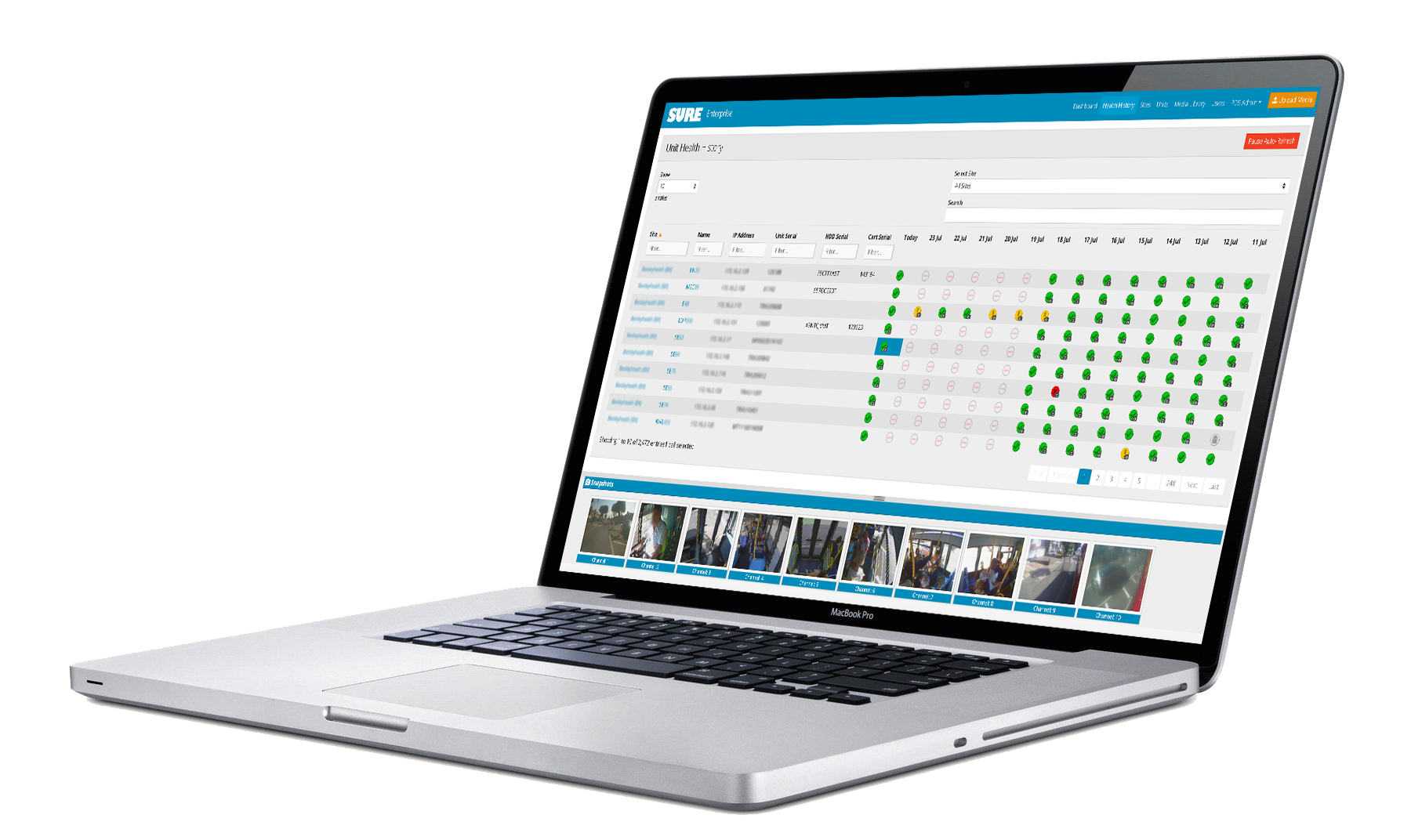 SURE Enterprise
SURE can provide and advise on suitable technology to monitor an entire fleet from PSV to engineers' and support vehicles. The recently released 'SURE Enterprise' software brings multiple depot systems together in to one centralised management system.
The implementation of SURE Enterprise consolidates the health of buses across the fleet from multiple sites therefore reducing man-power and facility costs dramatically.
Developed internally with over £100,000 investment, SURE Enterprise is an accumulation of years of expert industry knowledge that will be invaluable to operators when delivering CCTV footage quickly to the people who need it.
CLICK TO SEE MORE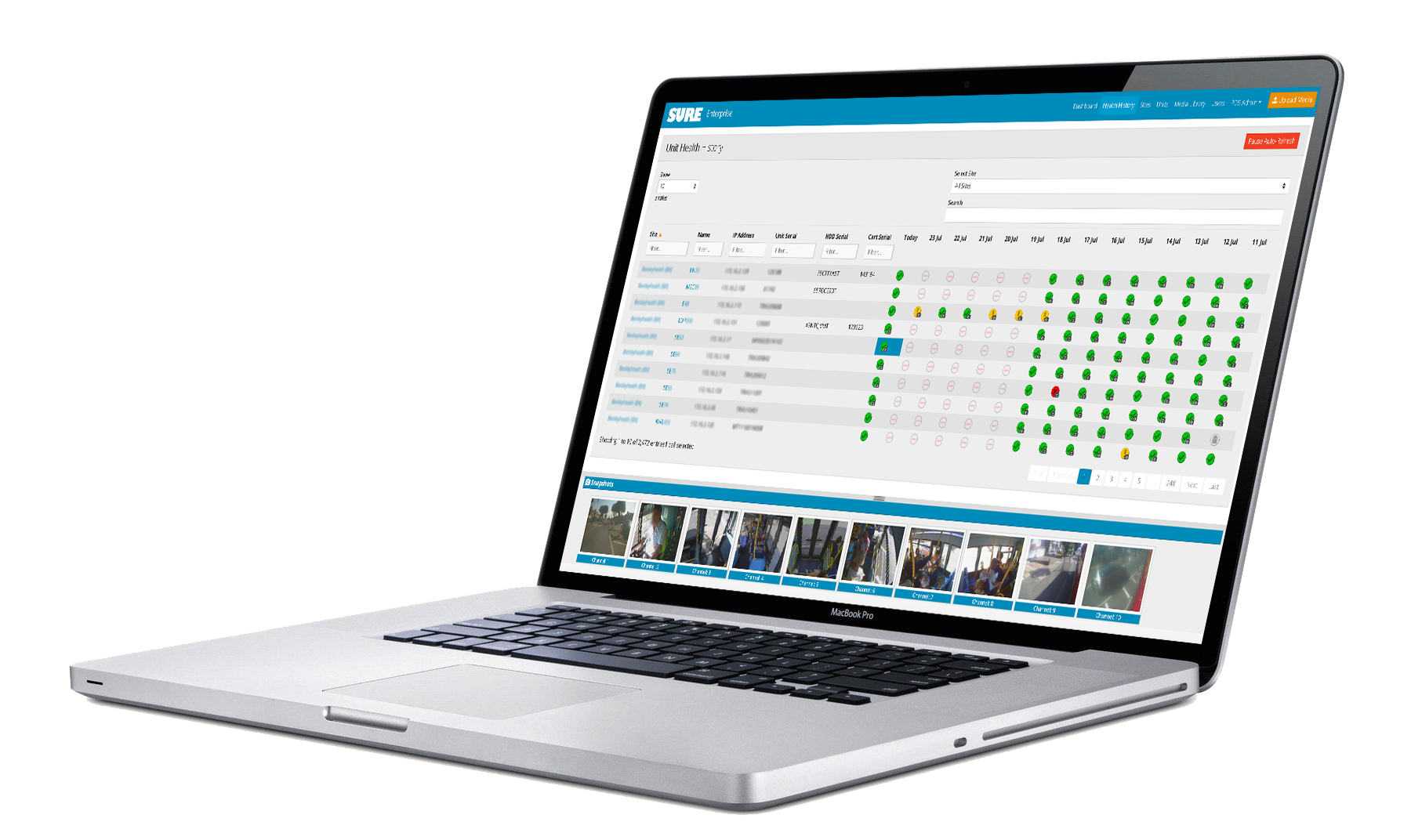 VANS STOLEN WITHOUT KEYS
Thieves are also stealing more valuable equipment, with the average tool theft claim value reaching £1,626 (source)
RISE IN TOOL THEFT SINCE 2015
Thieves are also stealing more valuable equipment, with the average tool theft claim value reaching £1,626 (source)
Everything You Need To Know About Van CCTV
Protecting your van has never been more important. With van thefts on the rise, you are now wanting to protect what is yours. Your tools and equipment are expensive and a simple CCTV system installed in your van can not only protect your equipment but can protect you personally when driving.
The police can only protect your property so much and this is why CCTV systems are on the rise. Businesses are installing CCTV on their entire fleet of vehicles as this theft could close a business overnight.

When fitting CCTV to a van (of equal or small size to a Mercedes Sprinter) SURE Transport will often supply an MDVR4 which is a 4 channel DVR that allows 4 cameras to directly hardwired into the back of the device.

Read More
Who are we? - To anyone who buys vehicle CCTV, we are a knowledgeable and experienced distributor that offers more. We're driven and dedicated to providing excellent equipment. - 
 Visit our blog!
About SURE Transport
Established in 2003, SURE started off in development, procurement and distribution of security equipment with its primary client base being Blue Light, Government Agencies and major distribution supplier to RS Components. Following on from Blue Light vehicle applications, SURE established itself as a supplier and installer in the transport sector, with large clients such as Lothian Buses and West Coast Motors requiring new vehicle installation at facilities in Falkirk (ADL) and Belfast (Wright Bus). Our latest technology includes implementing the SURE Cloud 3G/4G based hosted monitoring system so that the client has daily visibility and management of CCTV within the fleet.
SURE Transport works in partnership with the vehicle manufacturers to secure business. Training is offered at locations to suit the client; at their own premises, suppliers' premises or the vehicle manufacturers premises. In addition to training we provide technical support via telephone for on vehicle equipment and back office software.
SURE Transport supply vehicle kits prepared and delivered to the specific requirements of the vehicle manufacturer, ready to be fitted on the production line. Holding stock of all equipment we are able to deliver to order schedules without disruption to the normal flow of work. Nationwide engineering resource for new build, retro fit and service work. Working with various companies and auto electricians in the UK and are happy to work with our clients preferred supplier.
As an approved distributor and repair partner of Timespace for over 12 years SURE Transport promote this premier British brand as we believe they have the most robust hardware and most comprehensive software available in the industry. PCLink, LANLink and SURE Enterprise are unrivalled in their ability to provide information and data quickly and easily both locally and remotely. We have an extensive portfolio of equipment including; cameras, monitors, GPS receivers and only stock high quality cables and connectors. We are able to offer clients bespoke, holistic system designs based on their requirements and our knowledge and experience.
We can supply cctv for any vehicle including vans, buses, coaches and CCTV police vans