Frequently Asked Questions
When choosing your vehicle CCTV system you may have some questions regarding the installation times, average cost per vehicle, the length of time the cameras can record for and many more.
In this section of the website, we answer those questions as best we can however if your question isn't answered as effectively as you feel it could be then simply give us a call on 01949 836990 or email sales@sure24.co.uk

Vehicle Fitting
How Long Does it Take to Fit a System to a Vehicle?
When fitting our CCTV systems we can't provide an exact timing as it is fully dependant on the amount of cameras needed and the type of vehicle. We would generally say our installs average half a day, we can work around your busy operating schedules.
Will Fitting Interrupt the Daily use of the Vehicle?
Whether it is a van, bus, coach or fire engine, we can be extremely flexible when it comes to CCTV installation. We have a fleet of engineers who travel up and down the country and work day and night shifts.
Our engineers complete jobs in approximately half a day dependent on the vehicle so if you need a job completing out of hours, we can do this easily!
Do I need to Take the Vehicle to a Fitting Station?
In short, no we will come directly to you. We find that our current customer prefer it this way and we can deploy our engineers anywhere in the United Kingdom.
Whether you own a fleet of 5000 buses or are simply a man with a van looking to protect his tools. We will supply the service and installation right on your doorstep.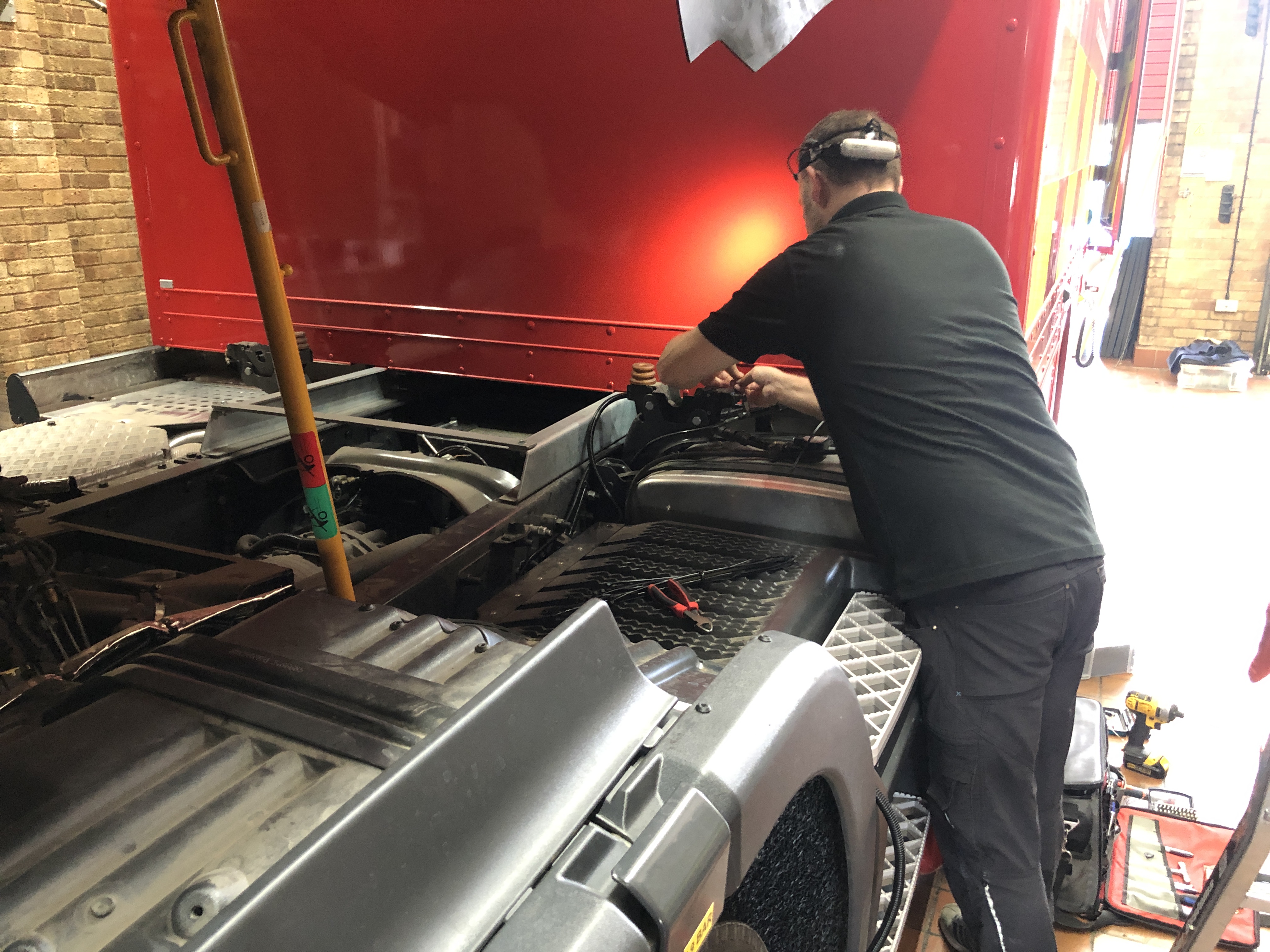 Cameras and Recording Footage
How Long will your CCTV Cameras Record for?
Our cameras typically record and store 14 - 30 days worth of recording. The reason for our rough figures are that it can be completely dependant on the following factors:
+ Number of cameras
+ Frame rate
+ Image quality
+ Disk capacity
We will work with you to achieve any goal you have and will always provide free consultations if required. 
Will my Footage be in High Definition?
Our range is vast so that you can choose the right camera and recorder for your vehicles. Our MDVR recorders offer HD capture with H.264 compression and the cab cameras or AHD dome cameras will record in compressed, high quality 720p. 
What Camera Should I Choose?
If you have chosen to go down the route of a HD capable DVR then you would probably look to install the AHD dome cameras e.g. the D056C650-AHD or the D057-AHD-S.
The only differentiation between the D056 and the D057 option is that the D057 offers infrared 940nm covert recording. What this means is that it can record clear footage at night with zero red glow and often makes it the better option for the outside of a vehicle.
Another option with HD capability would be the miniature cab cameras 'SV6' or the 'ST815' which offer easy install, HD capturing and are really compact to ensure you can fit the best angle for you. 
Sprinter CCTV Layout