Everything You Need to Know About Bus CCTV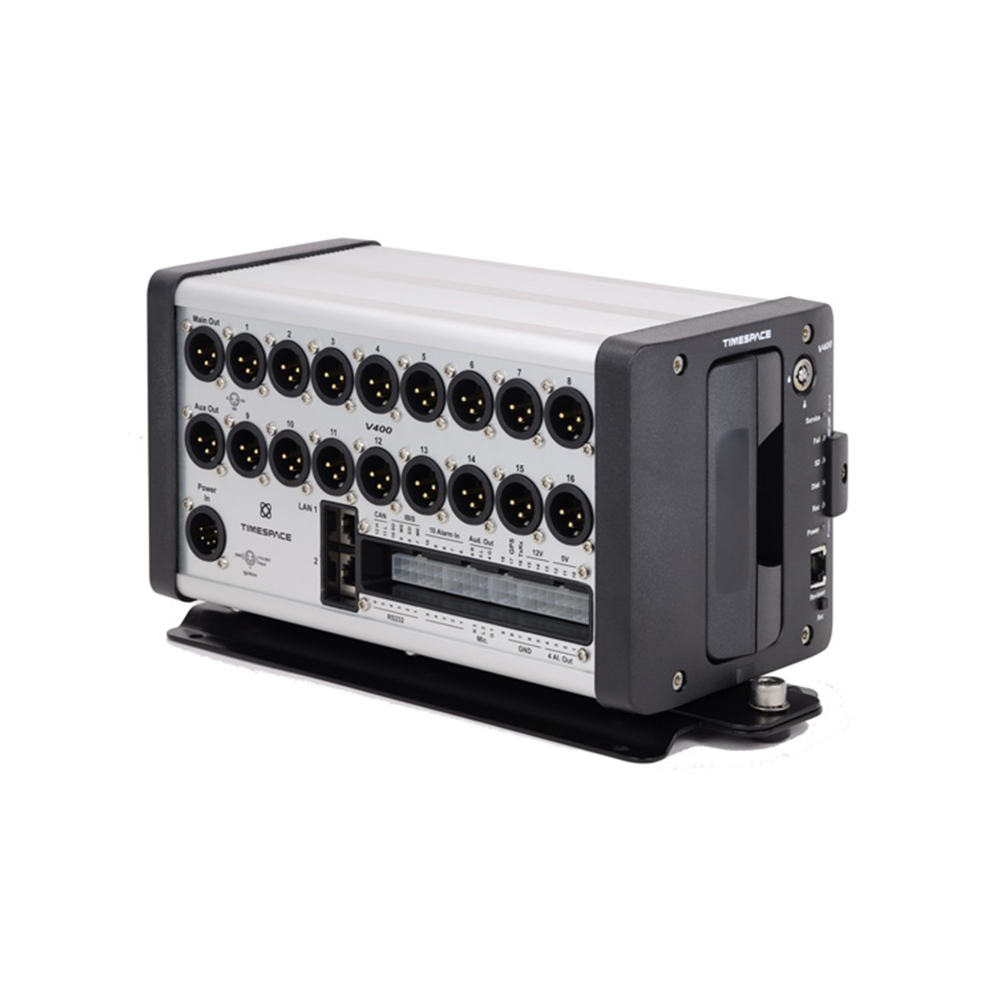 Digital Video Recorder
○ Timespace DVRV400
○ 8, 12 or 16 Channels
○ Link Up to 17 Cameras
○ Located Top of Stairs in a Lockable Box

○ Up to 4TB HDD
○ 1080p HD IP Camera
○ LANLink & PCLink
Find out more >>
Dome Camera
○ Stortech D056C650
○ 2.5, 2.9 & 3.6mm Lens
○ 650TVL Resolution
○ CCD Sensor
○ IP67 Weatherproofing
○ Flush/Wedge Mounted
○ Polycarbonate Housing
Find out more >>
Bus CCTV Equipment We Recommend
SURE Transport's vehicle CCTV systems can be found in thousands of buses and coaches all across the UK. Our fleet of engineers are working all through the night to ensure your vehicles stay on the road during operational hours. The CCTV equipment installed is trusted by the biggest UK bus operators including tier 1 giants '
The Go-Ahead Group
'. One of our biggest customers and the largest operator in London.
Our systems are constantly proving their worth with footage being distributed to insurance companies, police and eventually being used in court prosecutions. These CCTV installs are used to protect you (as the company), your passengers and your drivers. All of our bus schematics are tailor made for each company that approaches us for a quote, however, most installs remain very similar so below we have provided a schematic of a double decker bus in which you can see where the cameras face, where the equipment is located and what is generally required.
Digital Video Recorders for Bus and Coach
Timespace Analogue Recorders
When installing CCTV security onto a bus, coach or larger vehicle we will often recommend industry favourites, Timespace. Popular option is often the DVRV400 recorder which offers up to 16 channels of standard analogue recording. 1 channel of 1080p HD IP recording and up to 4TB of hard-drive storage space.
The digital video recorder uses H.264 compression to reduce file sizes to a fraction of their original size whilst maintaining video quality. The Timespace products are fully compatible with LANLink and PCLink meaning footage can be easily reviewed and this product is e-marked meaning it can be put onto vehicles with all the correct approvals.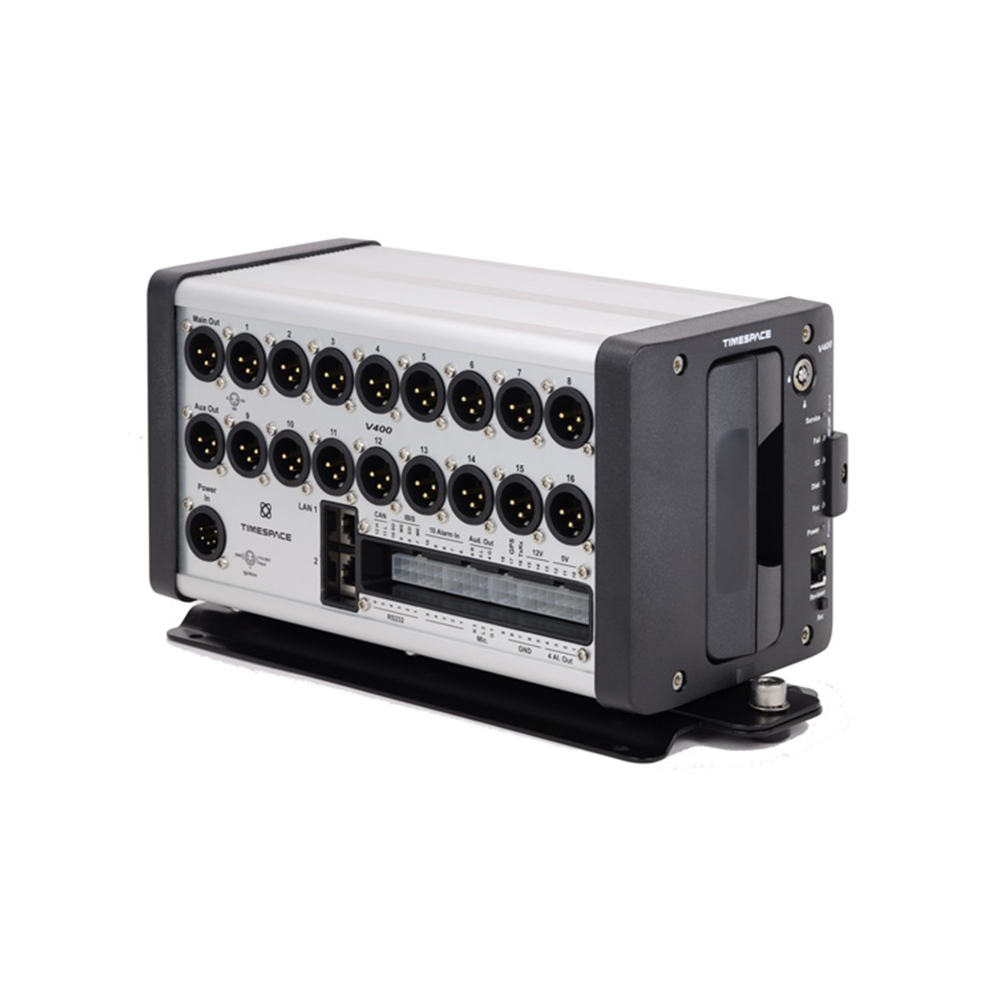 Digital Video Recorder
○ Timespace DVRV400
○ 8, 12 or 16 Channels
○ Link Up to 17 Cameras
○ Top of Stairs, Under Seat

○ Up to 4TB HDD
○ 1080p HD IP Camera
○ LANLink & PCLink
Find out more >>
Cameras for Bus and Coach
Stortech Analogue Cameras
Stortech D056 and D057 models come with a CCD sensor which creates the ability to transport charge across the chip without any distortion. CCD will create high-quality, low-noise images where CMOS is traditionally susceptible to noise.
When mounted on a bus these dome cameras are often installed using a wedge and can be fitted both internally and externally due to their IP67 rating. This rating means the camera can be dropped into a body of water up to a meter deep for half an hour.
Finally, the D057 model uses 940nm (nanometers) Covert IR wavelengths which is perfect for vehicle CCTV as it produces zero glow and can pick up images up to 5m in distance. 
Any application where a red glow could be misinterpreted as a signal will use covert IR including undercover police work or vehicle CCTV where brake lights are present.  
What is IP Rating IP67?
 IP or Ingress Protection ratings are international standard ratings to define the sealing effectiveness of electrical enclosures against dirt, moisture and foreign bodies. The first number that follows IP has a specific meaning which indicates the level of protection the equipment has to foreign bodies excluding water. The second number will identify the level of protection the product has to moisture (submersion, drips, sprays etc).
(6) Totally dust-tight. Full protection against dust and other particulates, including a vacuum seal, tested against continuous airflow.
(7) Protection against full immersion for up to 30 minutes at depths of 3 feet.
Dome Camera
○ Stortech D056C650
○ 2.5, 2.9 & 3.6mm Lens
○ 650TVL Resolution
○ CCD Sensor
○ IP67 Weatherproofing
○ Flush/Wedge Mounted
○ Polycarbonate Housing
○ E-Marked
Find out more >>
IR Dome Camera
○ Stortech D057-650-COV
○ 940nm Infrared Radiation
○ 2.5, 2.9 & 3.6mm Lens
○ 650TVL Resolution
○ CCD Sensor
○ IP67 Weatherproofing
○ Flush/Wedge Mounted
○ E-Marked
Find out more >>
HikVision IP Cameras
HikVision IP cameras are an essential part of any bus or coach build. Our internet protocol cameras are often fitted in the areas of which you wish to capture the clearest footage as these will record in high-definition. The IP camera can either be directly plugged into the DVRV400 LAN port or is connected to the digital video recorder via a router LAN connection. 
Model DS-2XM6726FWD-I also comes with IP67 weatherproofing and a wide-dynamic range which provides clear footage when part of an image is extremely bright but another part is so dark that you can't see any details, that's dynamic range—the difference in lighting. 
Cameras with wide dynamic range (WDR) have special software that allows them to balance that lighting for one clear image.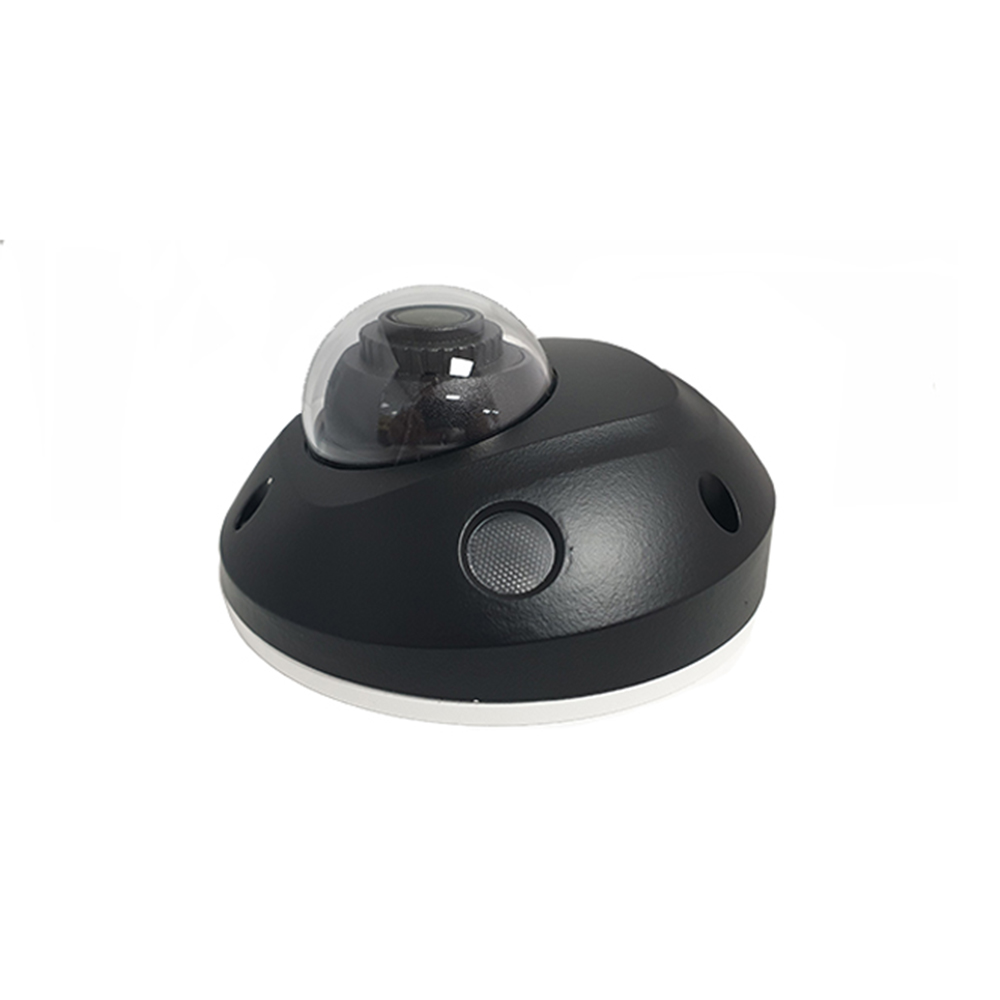 1080p Dome IP Camera
○ DS-2XM6726FWD-I
○ 2, 2.8, 4. 6 or 8mm lens
○ 1080P High Definition
○ CMOS sensor 
○ IR cut filter
○ IP67 weatherproof
○ 120dB WDR
○ 3D DNR
Find out more >>
Monitors for Bus and Coach
Drivers Monitors Vigilant Vision
A driver's monitor is a compact monitor which is often located in the driver cab of a bus or coach and is mounted to the overhead area. Drivers monitors are used by the driver to monitor both the passenger entrance and exit doors to ensure everyone is safe when entering or leaving the vehicle. 
Another function of the driver monitor is that, alike modern domestic cars, when reverse is selected in the vehicle the driver will be able to see live footage of the surrounding obstacles through the rear camera. 
Often, SURE Transport will supply a 5" Vigilant Vision monitor as these are popular in the vehicle industry, are e-marked, remote operated and extremely compact.
Passenger Monitors Vigilant Vision
Passenger monitors in double decker buses are located at the bottom of the stairs and will display scrolling images of footage being captured by the CCTV cameras. These monitors are used more for showing passengers that there is CCTV on-board the vehicle which will both provide peace of mind to transport users and also deter criminal activity from occurring. 
Our more popular option for vehicle passenger monitors is the 15" Vigilant Vision. Supplied in a metal casing and with XGA (1024x768) resolution.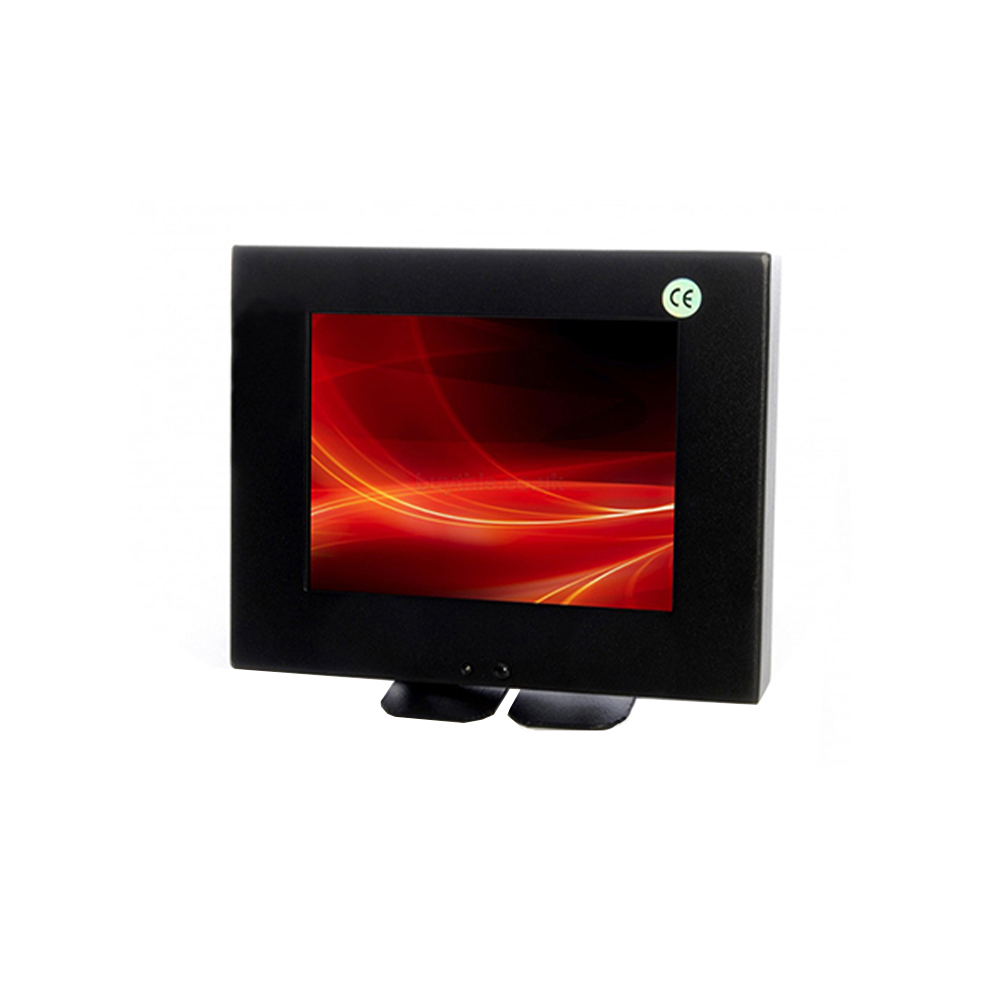 5" Drivers Monitor
○ SKU: DSM5WGF-2
○ Overhead In Drivers Cab
○ Monitor Passenger Entrance and Exit Doors
○ Displays Reverse Camera
○ 5" Compact Design
○ E-Marked for Vehicle Use
○ Remote Control Operated
Find out more >>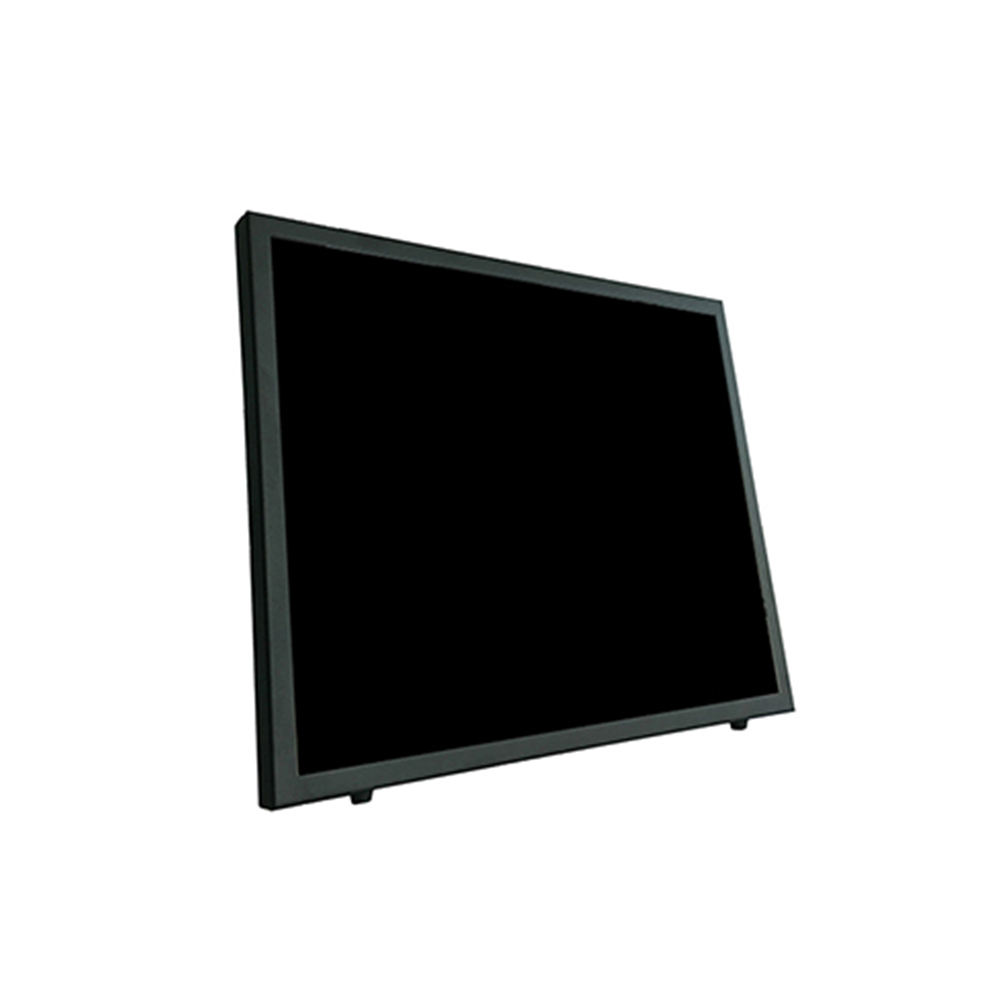 15" Passenger Monitor
○ SKU: DSMH15LED-WGF
○ At Bottom of Stairs
○ Used for Scrolling CCTV Images from the DVR
○ Show Passengers There is CCTV on-board the Vehicle
○ E-Marked for Vehicle Use
○  Remote Control Operated
Find out more >>
4G Data and Wi-Fi for Bus and Coach
Router for 4G Data and Wi-Fi
Teltonika routers are used to provide the digital video recorder with both 4G data and Wi-Fi via a SIM card. The 4G data and Wi-Fi is a necessity when using Timespace or SURE applications for live viewing footage and monitoring location of the vehicle. The router will also connect and power any IP cameras or other equipment which is PoE (Power over Ethernet) by providing 4 extra LAN ports.
The router is often mounted alongside the digital video recorder in a lock box under passenger seating to provide easy access for engineers to service or replace equipment.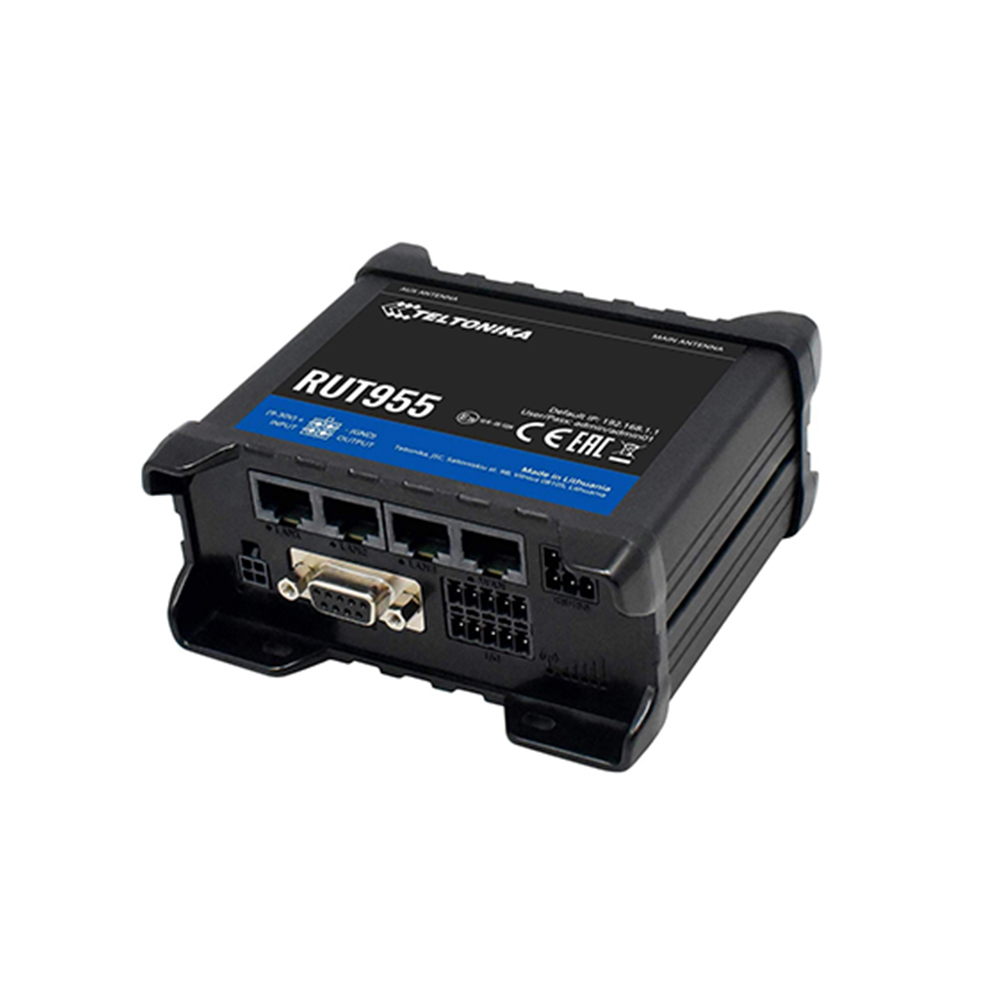 Teltonika Router
○ Provides Wi-Fi & 4G Connectivity using SIM Card
○ 4 Port Switch Built-in
○ With DVR
○ Connect IP Cameras
○ Connects to DVR
○ Dual SIM
○ Up to 150Mbps
Find out more >>
Where Will My Cameras Face?
When looking into bus CCTV it is important to know what you are wanting to capture and how many cameras are required to capture the necessary footage. The schematic labelled (Bus Schematic CCTV Placement) shows the typical CCTV build for a Transport for London double decker bus from SURE Transport.
On this double decker there are 17 cameras positioned around the vehicle to minimise the amount of dead zones in which footage cannot be captured. There are typically 5 cameras on the outside of the vehicle, 1 forward facing, 2 rear cameras and one on each side of the vehicle for passing vehicles/pedestrians. 
The double decker schematic also shows the review socket which is located above the driver on the cab header, the digital video recorder/router which are located above the stairwell, the drivers monitor located in the drivers cab overhead area and the passenger monitor at the bottom of the stairs.
Bus Schematic CCTV Placement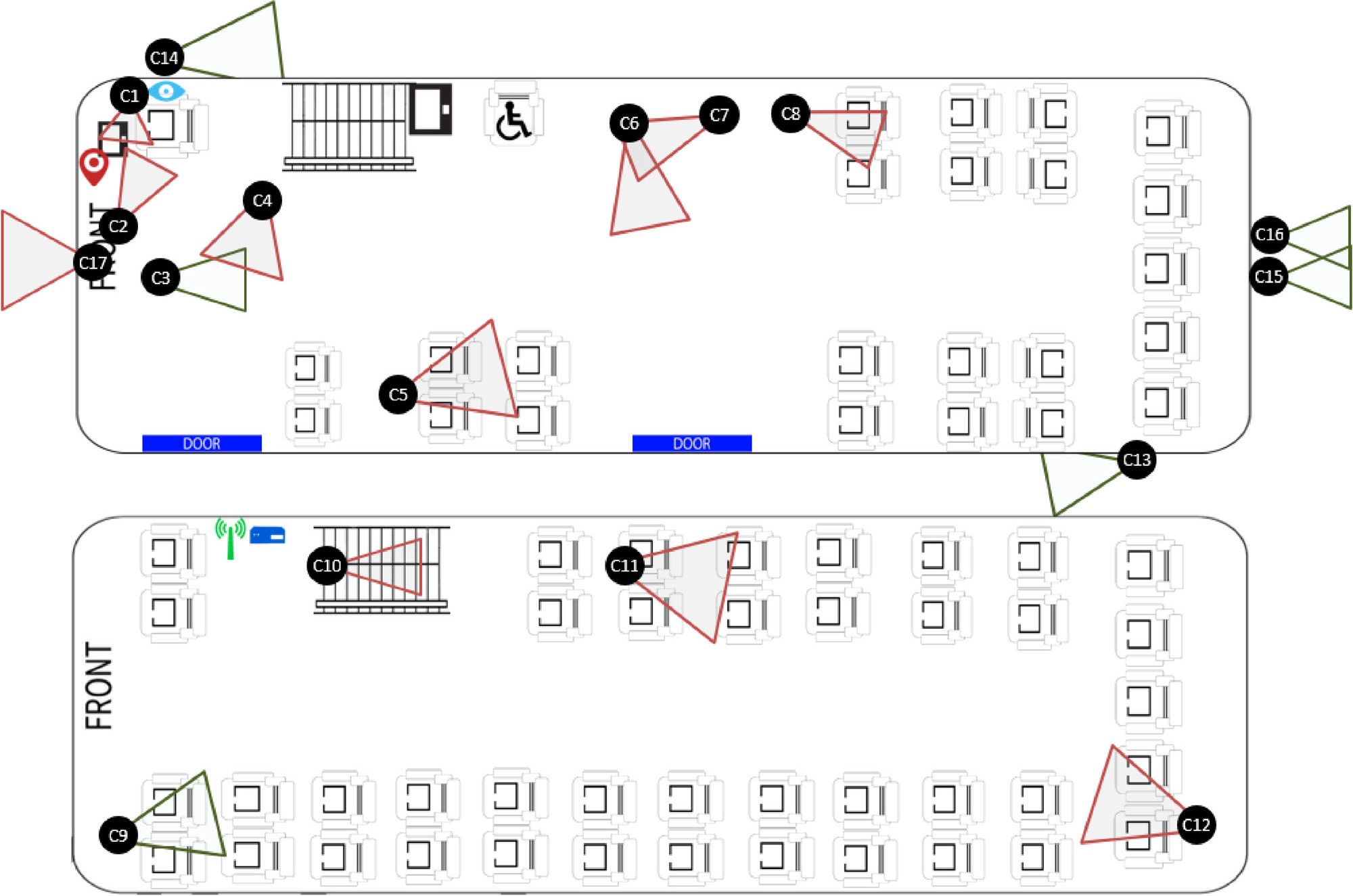 Bus CCTV Schematic Key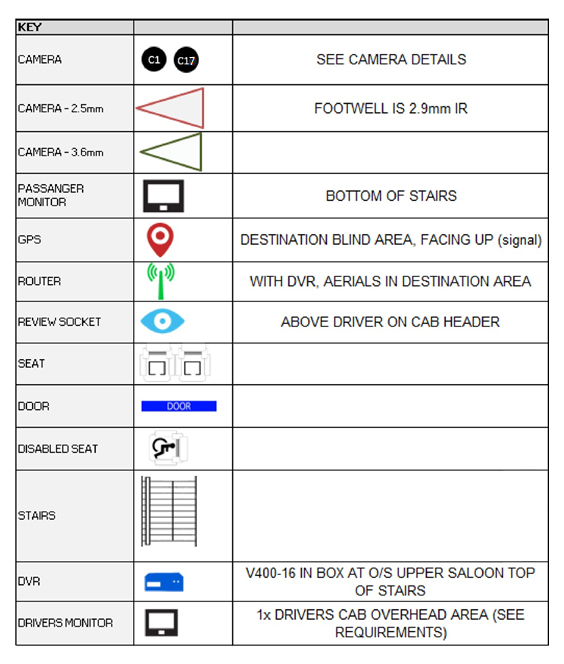 Benefits of Installing Our CCTV Onto Your Vehicle
Ensure Passenger, Driver and Operator Safety
Reduce Insurance Costs
Meet Safety Requirements
Granted Access to Encrypted Video for Police and Insurance
Live View Video and Playback 
Live GPS Tracking
UK Based Engineers for Retro-Fitting and New Installs 
Well-maintained and optimally performing vehicles is one way to ensure passenger safety whilst operating your bus, however, CCTV systems protect your passengers, drivers and other road users whilst also reducing your insurance costs and meeting safety requirements.
We offer granted encrypted access to the relevant party to quickly download video evidence from the cloud or instantly playback without the need to download.
Our engineers operate all across the UK and are available for fitting out entire fleets including one of our biggest customers ,Go-Ahead, in which we are fitting out/servicing 5,000 of their buses. (winning the contract) (more info).
As well as buses we also supply coaches and HGVs with our customers including Doigs, Marshalls and Plaxtons.
Everything you Need to Know About Bus CCTV (Statistics)
When protecting your bus there is recommended industry equipment. Every bus looking to install CCTV equipment into their vehicles will require between 5 and 24 CCTV cameras dependent on the size of the bus or coach.
With 4.36 billion bus journeys occurring each year in England alone, CCTV is vital to protect both the driver, passenger and bus company. The cameras are set up to be able to provide evidence should it be necessary in a court of law.
Total vehicle miles were recorded at 1.20 billion and 91% of the vehicles in this study had a CCTV system installed. This study was taken with the use of 34,500 buses and 97% of these were using automatic vehicle location.
The reason these stats are good to monitor is so that when kitting your vehicle, you are able to compare the level of equipment used by Tier 1 and Tier 2 operators versus your own vehicle to see if you are meeting industry standard.
This report is available online and covers a far greater range of stats for bus fleets in England. With the focus of this information being solely on CCTV we have left the report here for your reading. (source) 
Frequently Asked Questions Regarding Bus CCTV
Many fleet operators may ask when kitting out their vehicles if CCTV is a legal requirement and the answer technically is... no. In the United Kingdom, it is not a necessity in the eyes of the law, however, we would highly recommend using CCTV throughout your vehicle fleet as this could be extremely necessary if you ever found yourself in a legal battle.  
 When installing CCTV you would need to remain GDPR compliant and ensure that the camera footage is kept securely so that individuals details aren't being distributed publicly. 
What do I Need to Consider Regarding Placement?
The first thing you need to consider is the placement and position of your camera, what are you looking to capture and where do you want the wires to run (if the DVR is hardwired into the cameras).
Wired vs Wireless Cameras, What do I Choose?
We recommend wired cameras as wireless cameras can come with a multitude of problems including loss of signal, weather intermittence, and lower image quality. If you are fitting a van which is particularly long then you may also encounter problems with front-facing cameras that are trying to transmit data to DVRs that are located at the rear of the vehicle.
The image quality is also affected with most wireless cameras offering lower resolution output and then on top of this, the visuals will be massively affected by weather conditions (which isn't great if you live in the United Kingdom).
Enviro400 Double Decker Busa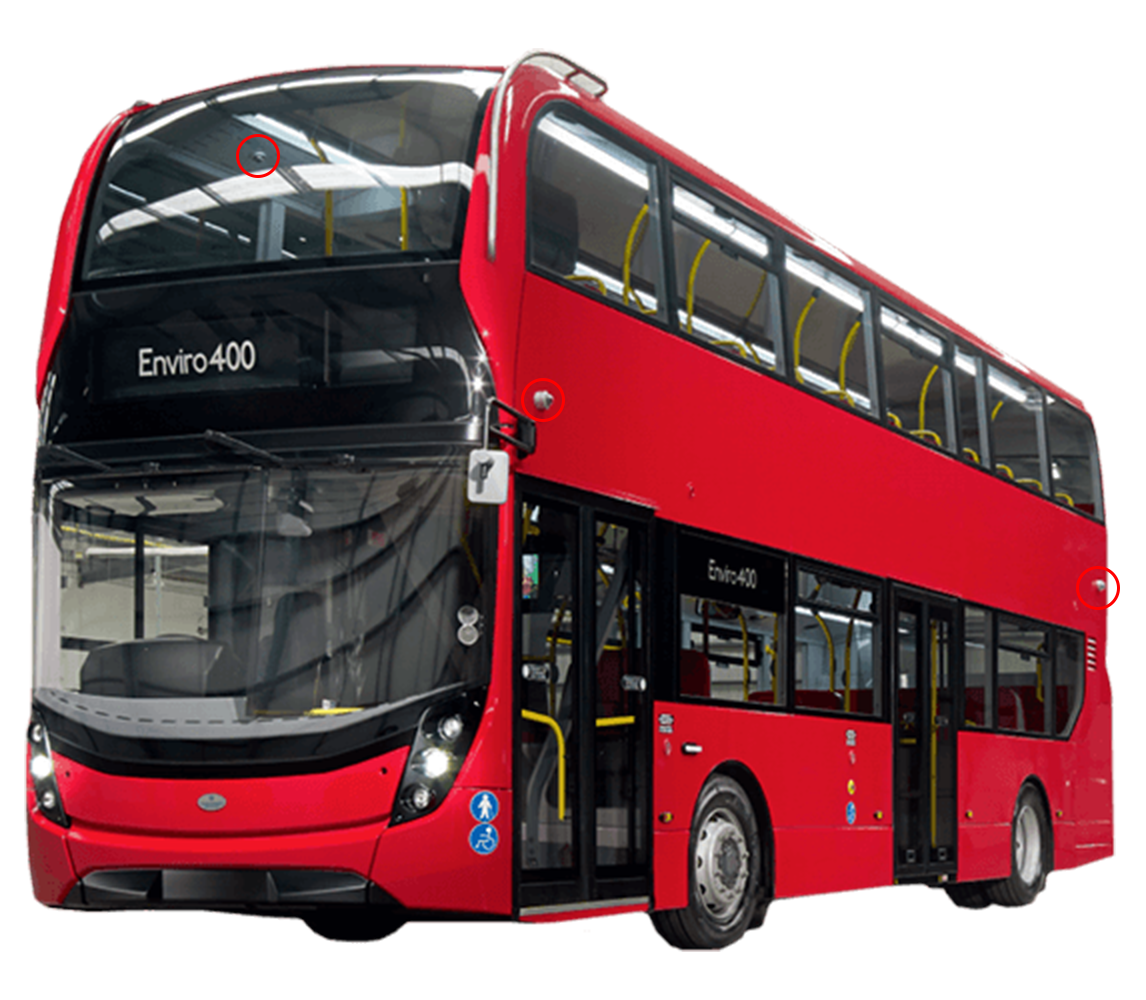 Software and Regulations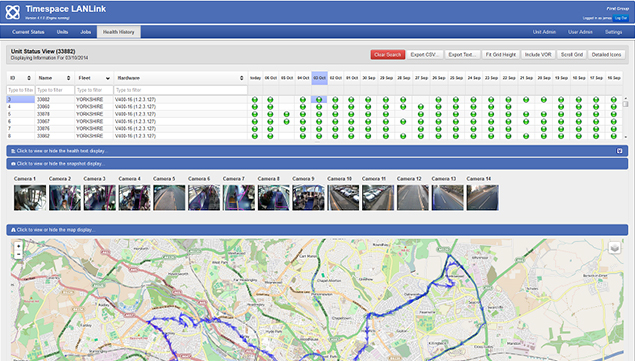 Timespace LANLink
○ Tracking and route info
○ Download video footage
○ CAN data (schedule repairs)
○ In-browser playback
○ CCTV LED health monitoring
○ Camera images
Find out more >>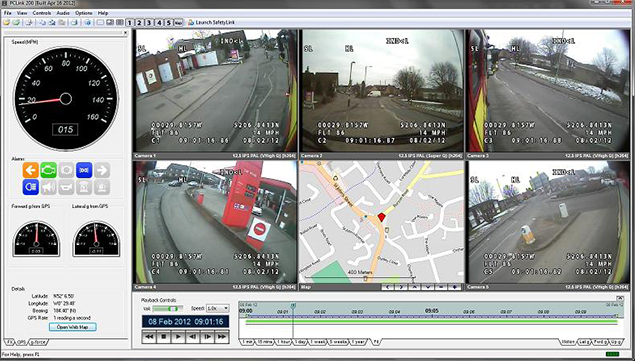 Timespace PCLink
○ Timeline playback / review
○ Object blurring tool
○ All cameras on one screen
○ Watermarked images
○ Driving analysis - G Sensor
○ Rapid analysis of footage
Find out more >>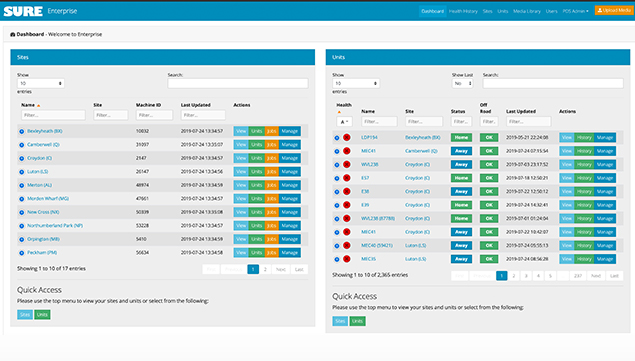 SURE Enterprise
○ Monitor entire fleet
○ Depot management
○ Consolidate health of buses
○ Deliver footage quickly
○ Allocate jobs to engineers
○ Video download/playback
Find out more >>