CCTV Systems for your Bus or Coach
Well-maintained and optimally performing vehicles is one way to ensure passenger safety whilst operating your bus, however, CCTV systems protect your passengers, drivers and other road users whilst also reducing your insurance costs and meeting safety requirements.
Over the last decade we've fitted thousands of vehicles with full CCTV systems whilst on the production line as well as retro-fitting and upgrading old systems. SURE Transport is a known name in the bus and coach market with many of our customers being Tier 1 and 2 operators all across the UK.
The systems we supply are some of the industries leading technology including popular brand names such as Timespace, Stortech and even our own range SURE MDVR.
Our engineers operate all across the UK and are available for fitting out entire fleets including one of our biggest customers ,Go-Ahead, in which we are fitting out/servicing 5,000 of their buses. (winning the contract) (more info).
 As well as buses we also supply coaches and HGVs with our customers including Doigs, Marshalls and Plaxtons.
"Encrypted access is granted to the relevant party to quickly download video evidence from the cloud or instantly playback without the need to download. "This is currently being rolled out to one of our major customers."
Everything you Need to Know About Bus CCTV (Statistics)
When protecting your bus there is recommended industry equipment. Every bus looking to install CCTV equipment into their vehicles will require between 5 and 24 CCTV cameras dependent on the size of the bus or coach.
With 4.36 billion bus journeys occurring each year in England alone, CCTV is vital to protect both the driver, passenger and bus company. The cameras are set up to be able to provide evidence should it be necessary in a court of law.
Total vehicle miles were recorded at 1.20 billion and 91% of the vehicles in this study had a CCTV system installed. This study was taken with the use of 34,500 buses and 97% of these were using automatic vehicle location.
The reason these stats are good to monitor is so that when kitting your vehicle, you are able to compare the level of equipment used by Tier 1 and Tier 2 operators versus your own vehicle to see if you are meeting industry standard.
This report is available online and covers a far greater range of stats for bus fleets in England. With the focus of this information being solely on CCTV we have left the report here for your reading. (source) 
Frequently Asked Questions Regarding Bus CCTV
Many fleet operators may ask when kitting out their vehicles if CCTV is a legal requirement and the answer technically is... no. In the United Kingdom, it is not a necessity in the eyes of the law, however, we would highly recommend using CCTV throughout your vehicle fleet as this could be extremely necessary if you ever found yourself in a legal battle.  
 When installing CCTV you would need to remain GDPR compliant and ensure that the camera footage is kept securely so that individuals details aren't being distributed publicly. 
What do I Need to Consider Regarding Placement?
The first thing you need to consider is the placement and position of your camera, what are you looking to capture and where do you want the wires to run (if the DVR is hardwired into the cameras).
Wired vs Wireless Cameras, What do I Choose?
We recommend wired cameras as wireless cameras can come with a multitude of problems including loss of signal, weather intermittence, and lower image quality. If you are fitting a van which is particularly long then you may also encounter problems with front-facing cameras that are trying to transmit data to DVRs that are located at the rear of the vehicle.
The image quality is also affected with most wireless cameras offering lower resolution output and then on top of this, the visuals will be massively affected by weather conditions (which isn't great if you live in the United Kingdom).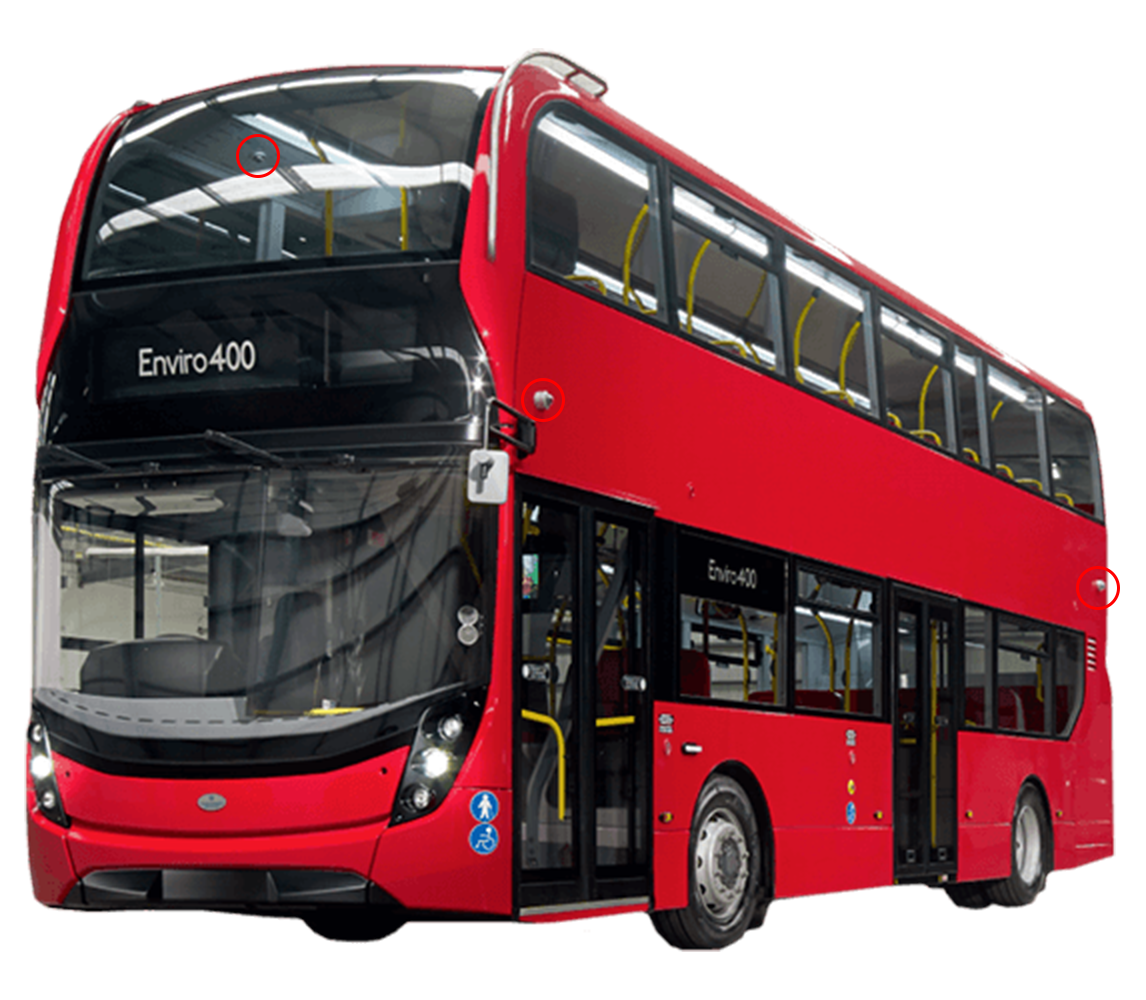 Where Will My Cameras Face?
When looking into bus CCTV it is important to know what you are wanting to capture and how many cameras are required to capture the necessary footage. The schematic labelled (Bus Schematic CCTV Placement) shows the typical CCTV build for a Transport for London double decker bus from SURE Transport.
On this double decker there are 17 cameras positioned around the vehicle to minimise the amount of dead zones in which footage cannot be captured. There are typically 5 cameras on the outside of the vehicle, 1 forward facing, 2 rear cameras and one on each side of the vehicle for passing vehicles/pedestrians. 
The double decker schematic also shows the review socket which is located above the driver on the cab header, the digital video recorder/router which are located above the stairwell, the drivers monitor located in the drivers cab overhead area and the passenger monitor at the bottom of the stairs.
Bus Schematic CCTV Placement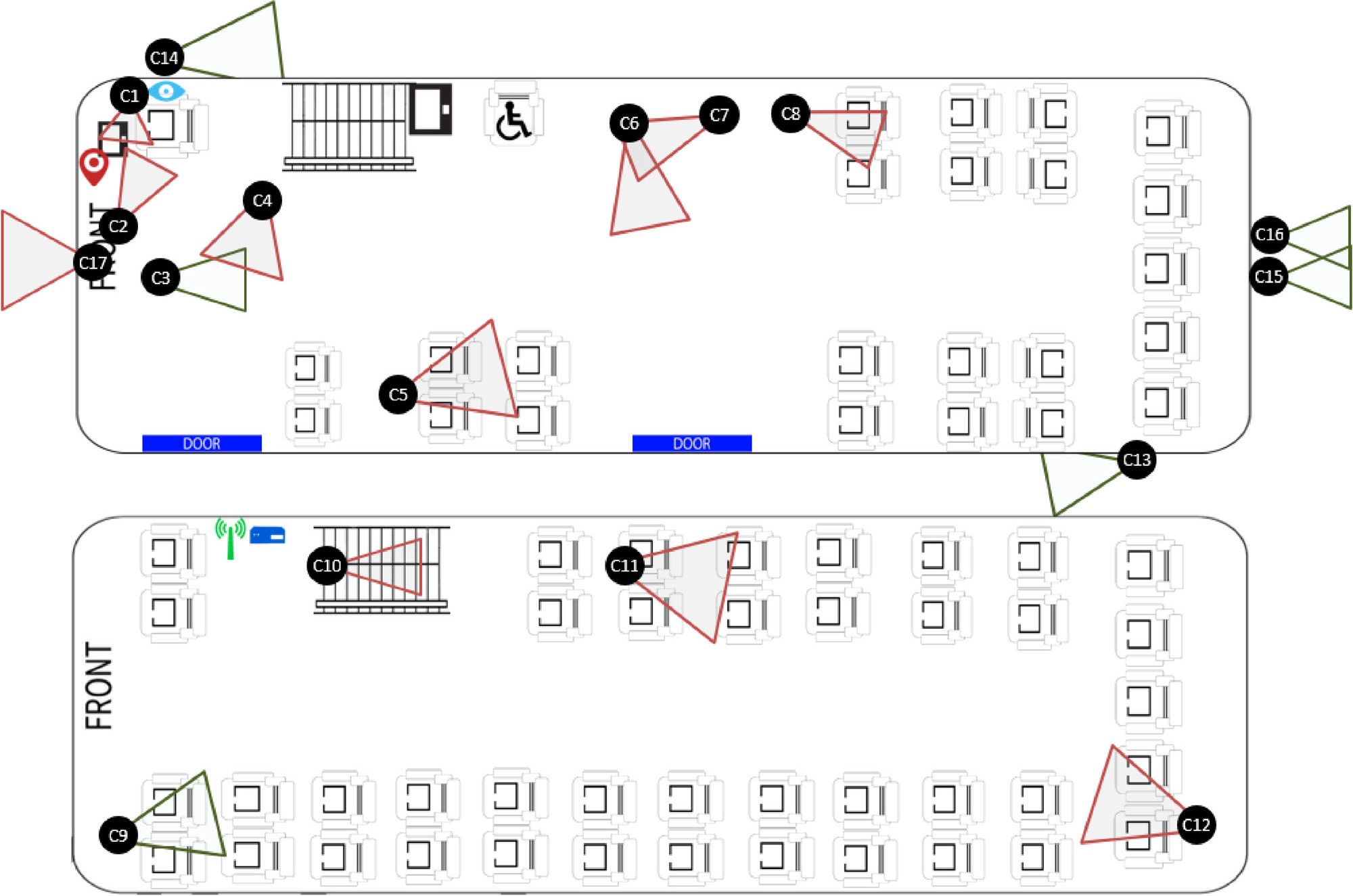 Bus CCTV Schematic Key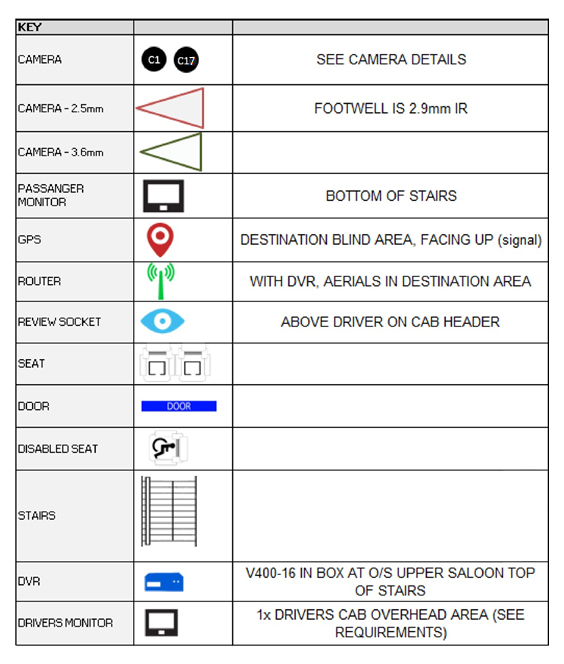 Equipment we Recommend
In SURE Transport's experience the winning camera in popularity would be the D056C650 for its key features which fit the bus market perfectly. The dome camera offers IP67 weatherproofing with flush mounting and wedge mounting options for complete protection from vandalism and wet weather conditions. For more information on the D050 series, click here
Plaxtons Fitted Dome Camera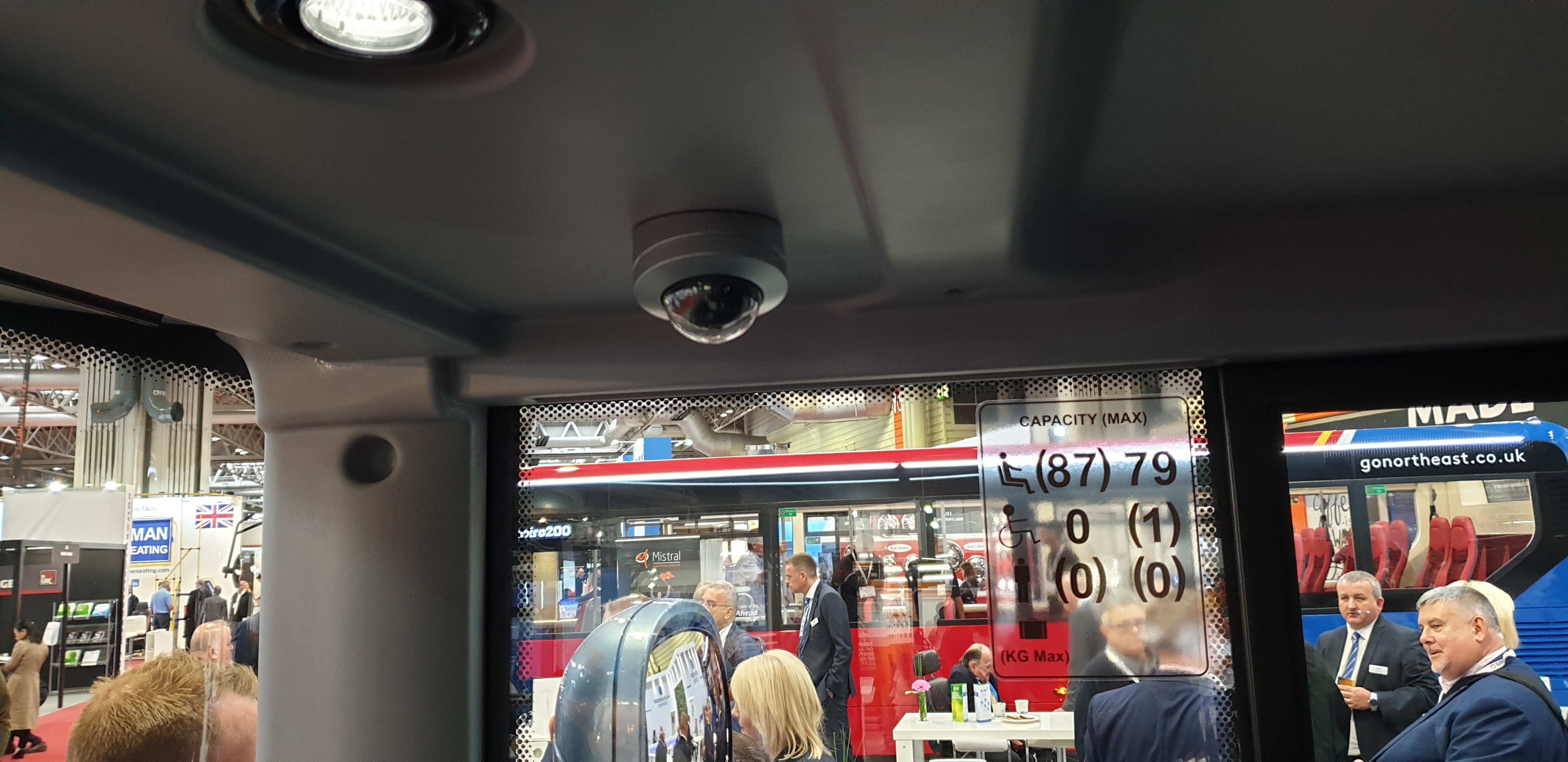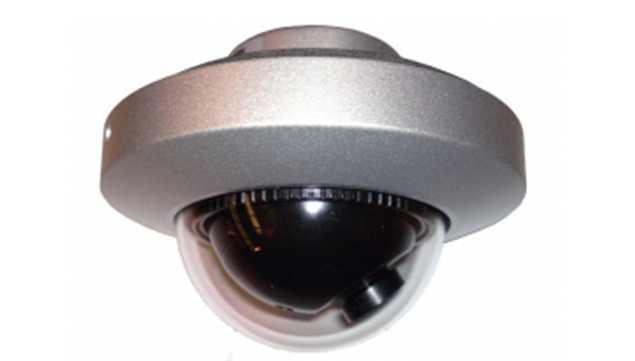 D056C650-DPES-PC
○ 2.5, 2.9 or 3.6mm Lens 
○ 650TVL resolution 
○ CCD sensor 
○ Reverse trigger optional
○ 360 coverage 
○ IP67 weatherproof
Find out more >>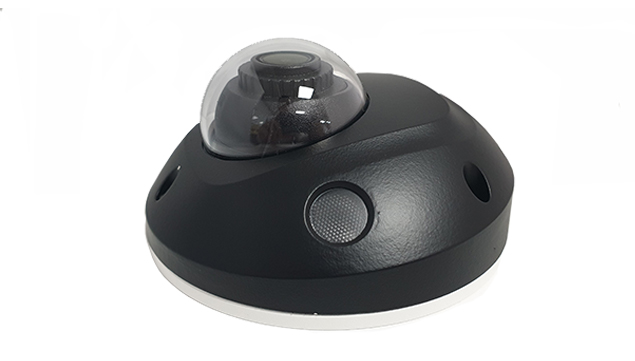 DS-2CD2545FWD
○ 2.8, 4. 6 or 8mm lens
○ 4MP 2K resolution 30fps 
○ CMOS sensor 
○ IR cut filter
○ IP67 weatherproof
○ 120dB wide dynamic range
○ 3D DNR
Find out more >>
Timespace X300 Digital Video Recorder
| | |
| --- | --- |
| | |
| | |
| | |
| | File Password Protection and Encrypted |
| | |
| | |
| | E11 E-Marked and R118 Certified |
| | |
| | |
| | |
| | 2 inputs (X300-04) / 1 input (X300-16M) |
| | |
| | |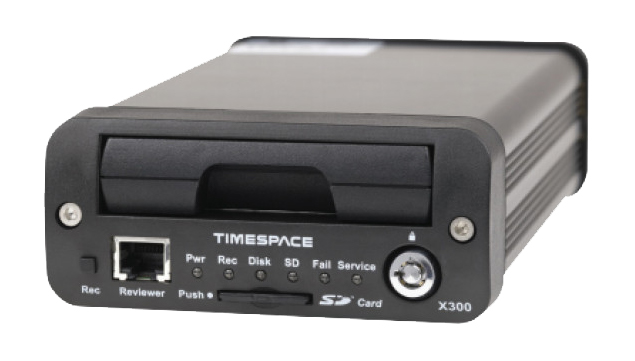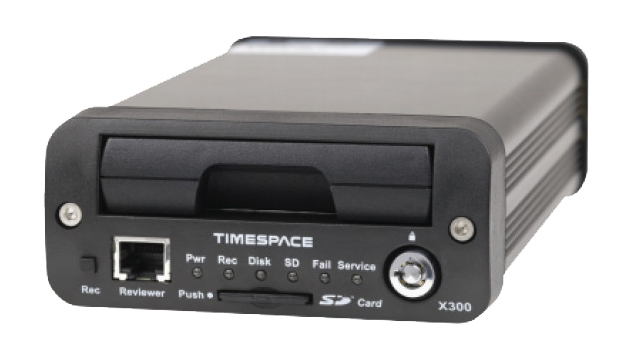 Timespace X300-04
○ 4 channels analogue
○ 720x576 (PAL)
○ GPS, LANLink & PCLink
○ 12V DC power supply
Timespace V400 Digital Video Recorder
| | |
| --- | --- |
| | |
| | |
| | |
| | File Password Protection and Encrypted |
| | |
| | |
| | E11 E-Marked and R118 Certified |
| | |
| | |
| | |
| | |
| | |
| | |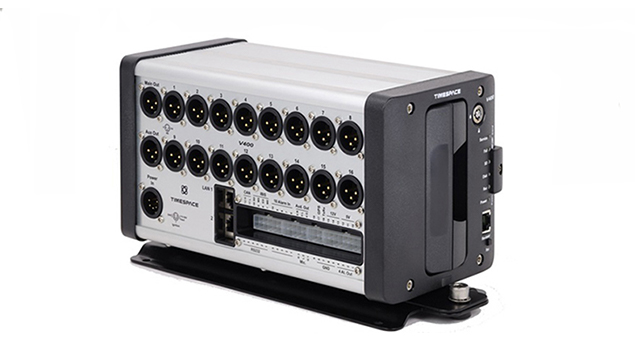 Timespace DVRV400
○ 8, 12 or 16 channels
○ H.264 video compression
○ 2TB HDD cartridge
○ 1080p HD IP camera support
○ Built-in GSensor, optional GPS
○ File encryption
CCTV Monitors and Accessories
Software and Regulations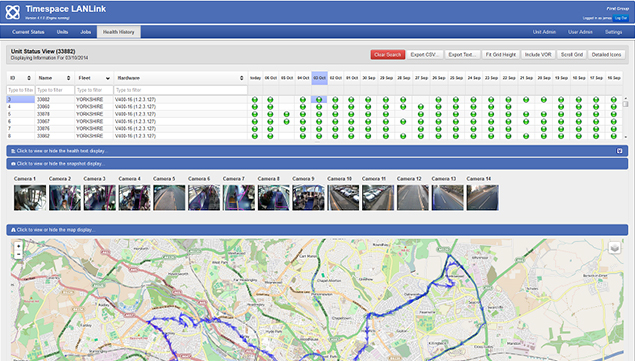 Timespace LANLink
○ Tracking and route info
○ Download video footage
○ CAN data (schedule repairs)
○ In-browser playback
○ CCTV LED health monitoring
○ Camera images
Find out more >>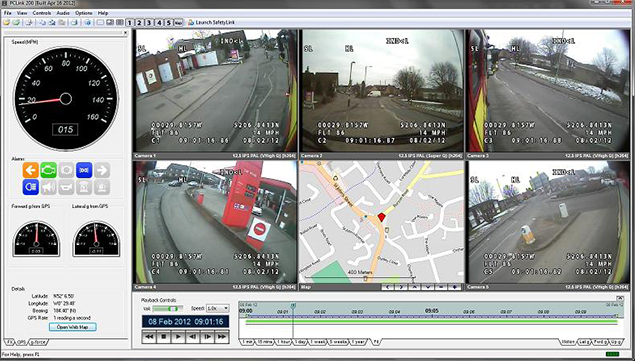 Timespace PCLink
○ Timeline playback / review
○ Object blurring tool
○ All cameras on one screen
○ Watermarked images
○ Driving analysis - G Sensor
○ Rapid analysis of footage
Find out more >>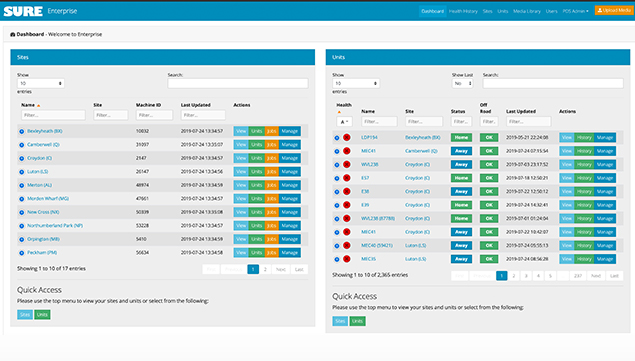 SURE Enterprise
○ Monitor entire fleet
○ Depot management
○ Consolidate health of buses
○ Deliver footage quickly
○ Allocate jobs to engineers
○ Video download/playback
Find out more >>